So, if you are anything like me then you will spend your Sundays doing as little as possible, with the aim to make sure that you live by the quote – "Because Sundays are for sleeping until you're hungry, and eating until you're sleepy…" Lets face it, a home-cooked roast with an abundance of delicious gravy is always appealing but you've either dragged yourself out of bed too late to prepare the meat, don't fancy peeling a dozen spuds or you just know that your mum is the one holding the crown for 'The best Sunday dinner' and you don't fancy the challenge to knock her of that long reigning pedestal.
Well you are in luck, because I'm going to let you into a little secret. You don't have to eat at home to have crispy-outside-fluffy inside potatoes, tooth breaking cracking, Delia standard Yorkshires and flavoursome meat.
Now, I've been eating my way round a fair few local establishments in aid of this article and I've rounded-up the best of the best that this area has to offer. Bon appetit!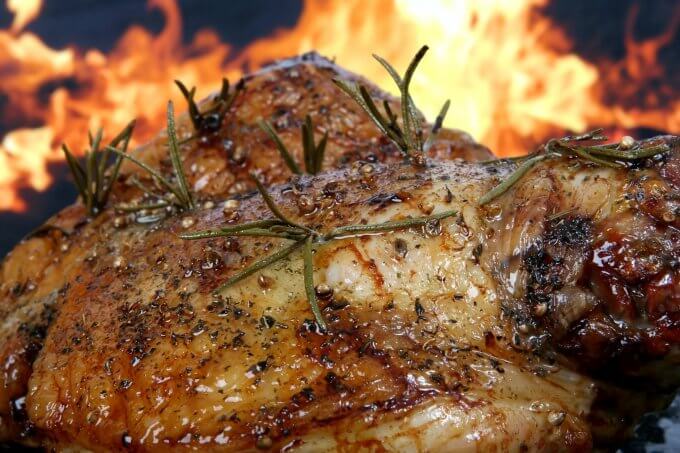 THE DUKE OF CUMBERLAND
Now I'm pretty enamoured by this Sunday lunch and its quintessential British puds. Headed up by Simon Goodman, this pub has no shortage of talent in the kitchen. With 20 years' experience as a head chef and winner of the 'Pub Chef of the Year' competition, it is no surprise that this pubs old English classic is pretty much perfect. Now, if you are in the mood to make this a family affair then The Duke of Cumberland has the option to pre-book a whole joint for your guests. The joint options are four rib of beef, leg of lamb or loin of pork and a whole free-range chicken, all are accompanied with a wide variety of the best trimmings. On the other hand, if you are not looking to eat or just have a sinking hangover and want a 'meal in a glass', then you may like to know that Simon adds a splash of port and sherry to his Bloody Marys. You may be a little tipsy but definitely not disappointed!
This is 16th century pub is perched on the side of hill in a little hamlet called Henley. The Duke is situated in-between Haslemere and Midhurst so not too far to trek on a cold day. However, if you haven't already had the pleasure of visiting the pub then don't go without your Sat Nav.
The Duke of Cumberland, Henley, Haslemere, GU27 3HQ; 01428 652 280;
www.dukeofcumberland.com;   ££ – £££
THE NOAH'S ARK
You could call this place something of a unique find, situated in one the most picturesque village greens in the South Downs, and let me tell you it serves up a superb, proper Sunday roast. With a menu influenced by the owner's French roots; your meal will be served up ready for you to just pop on Instagram. The Noah's Ark is somewhere I have always been fond of, a traditional pub with a menu built around the English seasons and a place where everyone who has visited gets sentimental about. A clean, elegant and perfectly cooked classic roast without feeling too old fashioned.
The Sunday menu always boasts beef and then they alternate between roasted chicken, rump of lamb and pork loin. All the meat is always succulent and served with an abundance of sides and shed loads of gravy. If you are feeling hungry or are just up for the challenge then start your lunch with their famous smoked salmon, cod and haddock fishcake and finish up with a 'Druken Pear. Have no idea what I am talking about? Ask and you wont be disappointed. This roast is up there with your mum's – i promise!
The Noah's Ark, The Green, Lurgashall, West Sussex, GU28 9ET; 01428 707 346;
THE WHITE HORSE, HASLEMERE
This pub is totally unassuming, its location may lead you to think it's more of a boozer, but you are so wrong. This pub's roast dinners have long been the highlight of many of my Sundays and will continue to be. This centrally located pub doesn't mess about, remember to predict a hefty portion and expect to get your money's worth. You'll find an excellent roast whatever you choose, full flavoured meat, all cooked to perfection and served with crispy roasties, a Yorkshire pudding, braised cabbage and roasted, buttery veg, all slathered in gutsy gravy. If you are in the mood for choice then The White Horse will not disappoint, from rosemary and garlic rubbed leg of lamb, to rib of beef, to orange and whisky glazed gammon. The options go on and on and if you want a vegan option there is one of those too.
It's a proper cosy pub, with squishy seats, fabulous company and board games to play until your food arrives. It's the sort of pub you'll end up chilling all afternoon.
The White Horse, 22 High Street, Haslemere, Surrey, GU27 2HJ; 01428 661276;
www.thewhitehorsehaslemere.co.uk;   £
THE E STREET BAR AND GRILL
The menu on the whole is a British affair shaken up with a few 'wild card' gems, so it's didn't come as a shock to me that this Sunday roast was as decadent as it was delicious. Their meat options vary but in general its beef, pork or both! So having looked at their a la carte menu and noticing steak, steak and more steak, I decided beef was the best option for me – and I was right. They serve up some of the best roast beef in the area, i hear always perfectly pink meat served with fluffy potatoes, crisp vegetables and heaps of gravy. Heaven on a plate! Now when it comes to the drinks i would recommend the Argentinian Malbec Coleccion.
This fine eatery landed on the Petworth dining scene back in May 2018. Not quite in the space a year and it has gained the respect and love of the locals and more. The décor is relaxed and fun; walls are covered with exquisite mirrors and the smell of burning wood on the fire makes you feel as if you want to kick of your shoes and relax.
The E Street Bar and Grill, New Street, Petworth, GU28 0AS; 01798 345 111;
OUR BLOG
Sign up for our blogs and monthly newsletter with local highlights and news from behind the scenes.
LET'S START SOMETHING NEW!
SAY HELLO.
If you have a question, want to tell us something or just fancy a chat then just drop us a line and we will get back to you as soon as we can.