MUSTCARD'S FREQUENTLY ASKED QUESTIONS
We have highlighted some of our most frequently asked questions in order to guide you through your journey at The Mustcard.
WHAT IS A MUSTCARD?

The Mustcard is a local discount membership card that covers areas within Surrey, West Sussex and Hampshire, with over 100 businesses offering members huge savings every time they purchase an item or service. Each member receives a personalised membership card which they can use within any of our independent businesses to receive the  advertised discount or offer. After you have received your membership card, you just need to present it at the point of sale to claim your discount. All discounts and offers are live and are subject to cancellation and amendments. So, please do check our website to make sure you know what all the latest promotions are. However, we do ask all our independents to honour any old discounts and offers for 7 days after they have been discontinued or amended. The Mustcard is an annual membership card. Once signed up with us, your membership will automatically renew from the date on your card.

DO I HAVE TO LIVE IN SURREY, WEST SUSSEX OR HAMPSHIRE TO PURCHASE A CARD?

No! Anyone can be a member of The Mustcard and the card offers great value savings for all of the community. Our focus is on working with retailers and businesses that offer products and services for the entire community and so anyone can benefit from being a member of The Mustcard.

WHAT OFFERS DO I GET WITH THE MUSTCARD?

The Mustcard gives you access to a wide variety of discounts, deals and special promotions. Many of the participating partners offer between 10% – 50% discount off full priced goods. Such deals typically don't work in conjunction with any other promotions so you cannot get The Mustcard discount or offer on top of sale items. Some retailers offer special one-off offers during holidays or various seasons, whilst other retailers have special discounts during less busy times of their operation. The Mustcard is committed to provide you with more offers and discounts throughout the year and we will work hard to secure these for you.

HOW DO I SIGN UP FOR A MEMBERSHIP?

Signing up for a membership to The Mustcard is very easy and can be done through our website. You will need to have a debit/credit card/Paypal account to set-up a recurring subscription with us.

You can cancel the subscription any time, please see the terms and conditions.

If you require any help do not hesitate to contact me at tillie@themustcard.com

HOW MUCH IS THE MUSTCARD MEMBERSHIP?

The Mustcard membership is an annual subscription and is charged at a rate of £19.99 per year. On occasion we offer locals the ability to Try The Mustcard membership for free for 30 days. £1 of every new annual membership will be donated to the charity of your choice.

WHAT IS A TRIAL MEMBERSHIP AND HOW DOES IT WORK?

The Mustcard trial membership is valid for 90 days, If you registered for a membership online then you will receive an instant virtual membership card that you can use to receive discounts in all of our partnering businesses.  We will aim to send out your temporary membership card within 5 working days from the day you joined The Mustcard. However, on occasion The Mustcard will run promotions at events and in these cases you will receive your temporary membership card at the same time as you join. The cost of a trial membership is £1.

WHAT ABOUT IF I WANT TO CANCEL MY MEMBERSHIP?

You have the right to cancel your trial membership within 60 days of your original purchase. This does not apply to subsequent renewals. From time to time certain promotions may have different requirements regarding the cancellation period.

If you cancel your trial membership within 60 days then we will cancel your request for an ongoing subscription. Subject to any other statutory rights you may have, we do not provide refunds for any cancellations after the expiry of our extended cooling off period for trial memberships.

If you have purchased an annual membership then you will have the statutory 14 day cooling off period, you will be entitled to a refund of your membership, less a pro-rata charge for the period of cover and our £5 administration charge, which is a genuine estimate of the loss The Mustcard will suffer in the event of a cancellation. Refunds will be subject to the return of your membership card.

If you do not want to renew your membership you should contact us via email at any point within your membership period and no later than 30 days preceding the expiry date of your current membership.

WILL MY RENEWAL FEE REMAIN THE SAME EACH YEAR?

The price you pay for your annual membership to The Mustcard will always remain the same as the price that you paid when you initially joined. We may amend our pricing from time to time but we will always remain loyal to the customers that joined us in our early stages so your pricing will never change. However, if you cancel your subscription and decide to rejoin at a later date you will not be entitled to a reduced rate if the cost of memberhsip has since increased. You will have to rejoin at the current rate for an annual membership.

IF I DONT WANT TO SIGN UP FOR A REOCCURING SUBSCRIPTION, CAN I BUY THE MUSTCARD AS A ONE-OFF PURCHASE?

On occasion we offer clients the ability to purchase a year-long membership without setting up a reoccurring subscription. This may be in the form of an offer at an event, a gift card, or if we feel that clients are unable to adhere to the subscription requirements. The Mustcard reserves the right to refuse a one-off payment for a membership card.

Please contact me at tillie@themustcard.com if you wish to apply.

CAN I LET MY FRIENDS AND FAMILY USE MY MEMBERSHIP CARD?

The Mustcard is personal membership card and non-transferrable. You may be asked to verify your identity at the point of sale with a bank card, driving license, national identity card or passport. Misuse of The Mustcard membership may result in confiscation of the card by the partnering business.

HOW LONG UNTIL I RECEIVE MY ANNUAL MEMBERSHIP CARD?

Upon acceptance of your registration you will receive instant access to the discounts via a 30 day virtual membership. You will receive your plastic membership card before you virtual membership expires. However, we aim to have your membership card with you within 5 working days where possible.

WHEN DOES MY CARD EXPIRE?

Your membership card to The Mustcard will expire 12 months after the start date of your virtual membership. If you do not cancel your membership then you will automatically receive a new membership card in the post before your expiry date. You are responsible for keeping me up-to-date with your contact details. Should you have new contact details or a new address please email at tillie@themustcard.com

WHAT HAPPENS IF I LOSE MY MEMBERSHIP CARD?

If you lose or misplace your card, please email me at tillie@themustcard.com. There is a £5 fee to cover the cost of the replacement. Your replacement card will have the same expiry as your original card.

HOW MUCH CAN I SAVE WITH THE MUSTCARD?

Your money saving possibilities are endless. It is very much up to you how much you can save. If you are a frequent user and take advantage of the numerous promotions the participating retailers offer, you can save hundreds, if not thousands of pounds every year. A lot of our customers say the card paid for itself with one use.

I WOULD LIKE TO SUGGEST A BUSINESS TO ADD TO YOUR LIST, WHAT SHOULD I DO?

Fantastic, we would love to hear from you! Please email me at tillie@themustcard.com with the details. It would be especially helpful if you can make an introduction to the business via email and include me in the copy so we can follow up immediately.

I WOULD LIKE TO BUY A MEMBERSHIP TO THE MUSTCARD AS A PRESENT. CAN YOU POST THE CARD DIRECTLY TO MY FRIEND.

Yes. Please complete the registration online and email us at tillie@themustcard.com and provide us with: your name, your address and the name and address of the requested recipient. Should you not wish to purchase a subscription you can purchase a one off annual membership for £24.99.

CAN I GET AN EXPRESS DELIVERY?

Yes. Please get in touch if you need a card urgently and I will see what I can do.

CAN I BUY A MEMBERSHIP TO THE MUSTCARD SOMEWHERE OFFLINE RATHER THAN ON A WEBSITE?

IS YOUR WEBSITE SECURE TO ACCEPT MY CREDIT/DEBIT CARD/PAYPAL PAYMENT?

The Mustcard website does not actually handle any payments. These are done through secure and PCI compliant payment gateways, either Stripe or PayPal. Once you fill in our order form you are then redirected to the PayPal site to make your payment.

WHAT IS PAYPAL?

PayPal is an online payments and money transfer solution. PayPal is owned by eBay and is the largest and most established online payments solution globally. Once you apply for your membership to The Mustcard, you will redirected to the PayPal payment page where you can either pay with your debit or credit card or you can pay by simply entering your the email connected to your PayPal details and pay with your email. Millions of e-commerce websites use PayPal as its payment solution. The Mustcard does not independently take or store any payment information.

I ORDERED MY CARD A WHILE AGO BUT I STILL HAVEN'T RECEIVED IT, WHAT SHOULD I DO?

I am really sorry to hear about this! Please email me at tillie@themustcard.com and inform me of your name,  when you ordered the Card and how you made the payment and i will try to resolve this as a priority.

Please note that it may take up to 30 days for physical membership card to arrive but you should receive immediate membership via email. Unfortunately The Mustcard membership cards do occasionally go missing in the post but will be replaced immediately.
BECOME A MEMBER
Join us on our adventure to bring back independent culture for just £19.99 per year and easily save hundreds of pounds a year.
Join today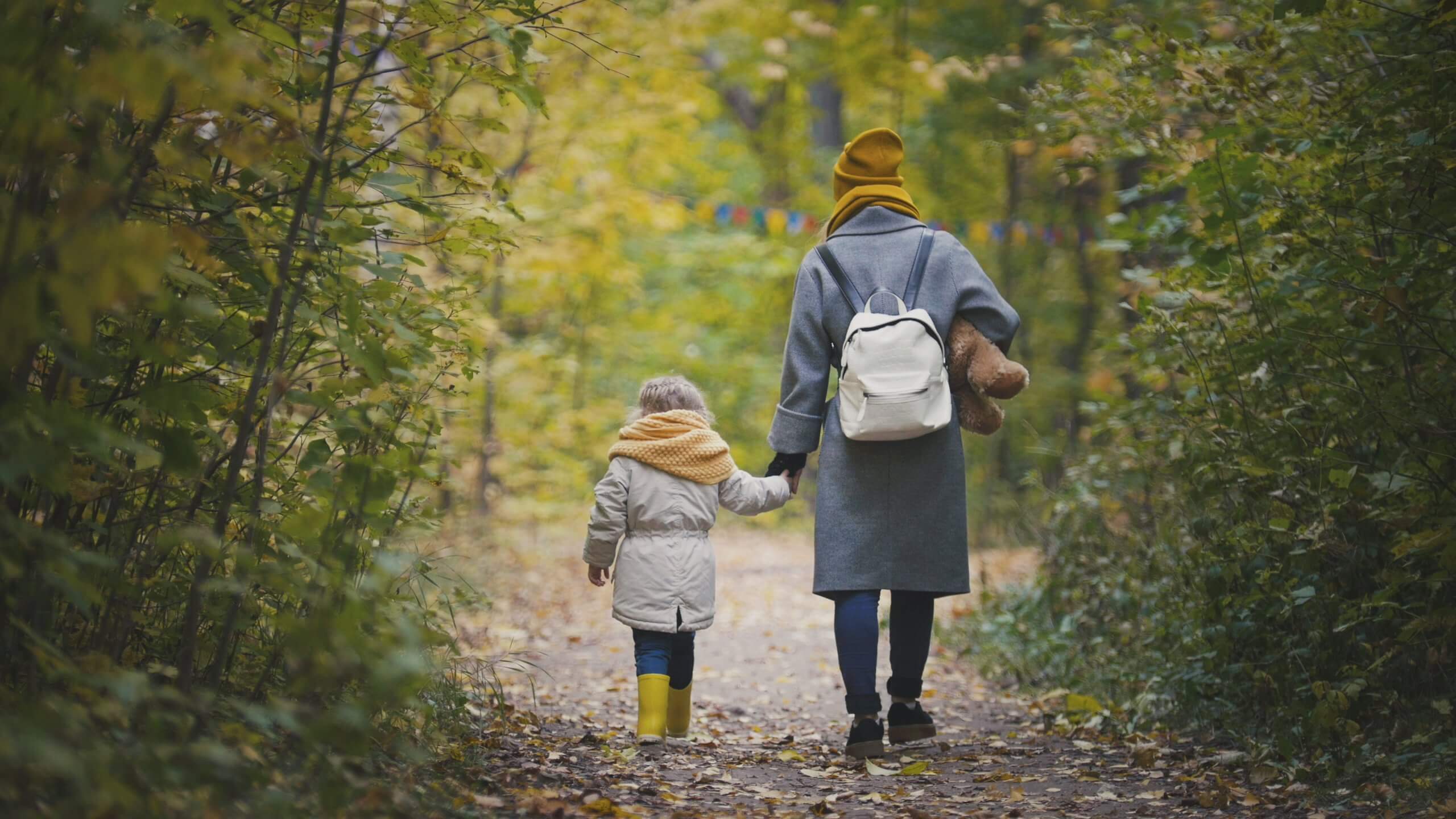 TESTIMONIALS

WHAT PEOPLE ARE SAYING
WE LOVE THE MUSTCARD
"It's a brilliant idea for the local community and a great way to support local independent businesses. We love The Mustcard."
Van Glue Beauty, Midhurst
HAPPY CUSTOMERS
"A fantastic opportunity for local businesses and customers alike! I use The Mustcard for both of my Fernhurst based businesses and we have a lot of very happy customers!"
Banyan, Fernhurst
WHAT COULD BE BETTER?
"Such a fantastic scheme. As a business we have an offer on with the Mustcard which has given us a platform to reach more local customers. But more than that I have been personally using my card to shop locally in Haslemere and Midhurst. Some of the discounts are brilliant. The best part for me is the fabulous write ups on local shops and pubs that I otherwise would not have known about! We have visited so many new places because of the Mustcard, it has opened up our local area. I love scrolling through the business listings and exploring all the new places! Supporting the local independents, what could be better than that! Thank you Mustcard."
May and Grace Bridal, Haslemere
IT'S THE INSPIRATION!
"I don't know how i lived before this card came about! The Value for money is unmatched! After 1-2 uses, you have made your money back and then you have the rest of the year to save? Um, yes please! It's not just the value for money. It's the inspiration. I find myself quite frequently going onto the website to find places for me an my girlfriend to visit! so yeah, its a no-brainer. Do yourself a favour and treat yourself to a Mustcard. The bigger this gets, the more we all benefit."
Luke Cullis
INCREDIBLE OPPORTUNITY!
"What an incredible opportunity for local people and businesses alike! We love the sense of community it bring to everyone."
The Kings Arms, Fernhurst
EVERYONE WANTS A DISCOUNT
"I'm looking forward to being able to try new places that offer a discount. A little change from the usual chains."
Narinder Kaur
IT'S A NO BRAINER!
"It's a no brainer! Tailor it to suit your business and it doesn't cost you a bean. We've already had business from it as a result."
Woodie and Morris, Haslemere
KEEP OUR TOWNS ALIVE
In today's fast changing world the things we value are shifting equally as fast. The move away from chain style shops and departments stores to online ordering for example. Within this the Independent shops have become the marker, not only for defining our towns, by giving them identity and individuality, but by increasing the sense of community. Supporting Independent small and family businesses keeps our towns alive. The Mustcard is a superb, affordable way for us to say 'YES, we are in. YES we value and support our town's individuality, it's personality and it's people'. The additional twist is that, in so doing, these amazing shops and their owners reward Mustcard Members with special discounts!! It's a true win win!
My Midhurst Life
OUR JOURNAL
Sign up for our blogs and monthly newsletter with local highlights and news from behind the scenes.