Thank you for joining me for my first-ever 'Word on the Street'. This is where you will get a monthly update on what is going on with us, our businesses and general goings-on within Surrey, West Sussex and Hampshire. You'll hear about new partners, old partners, discounts and offers, local events and much more.
I think this month has been the best month that I've had since embarking on The Mustcard at the beginning of the year. It really feels like it is all coming together and people are finally starting to get it. We are seeing members join on a daily basis and businesses are sending in thank you notes and reviews – it's nice to eventually see the whole concept working as planned.
This month for me was going to be about food, food and more food. Not that you will be able to see that from our list of new independents, but hopefully this will show more when I sit down to write next month. If not, I'll be wishing I'd never mentioned it.
I have booked all our events for the next season so you will start to see us 'Out and about' everywhere at shows, festivals and markets – please do come and say hello!
NEW INDEPENDENTS TO THE MUSTCARD
This month has seen us partner up with some fantastic and very varied entrepreneurs. Even though my aim for the month was to get ready for Christmas by growing our 'Food and Drink' category, we are still lucky enough to have had a diverse selection of new businesses that have come on board. Hopefully, there will be something new that every one of our members can enjoy! Oh, and yes, I did dare to mention Christmas – it is on its way and there's no denying it. We will have some more fantastic new partners by then for you to enjoy and I know that several of our current partners will be making special amendments to their offers ready for all of you to take advantage of over the holidays. And don't forget, if there is any business that you would like to see partnering with The Mustcard then just drop us a line and let us know. Or get out there and rave about how fantastic we are and maybe they will come to us.
THE LYTHE HILL HOTEL AND SPA  15%OFF FESTIVE LUNCHES THROUGHOUT DECEMBER 
Lythe Hill is a historic country house hotel, set in 20 acres of woodland on the slopes of the Surrey/Sussex Hills. The former farm house and outbuildings form a picturesque hamlet on the outskirts of the market town of Haslemere.
Today Haslemere, like Lythe Hill, remains relatively unchanged by the 21st century, retaining much of its historical charm. The main hotel comprises of converted farm out-building barns, cattle sheds, milking parlours and stalls. The listed Tudor Farm House dates back to 1475. Once the centre of a large estate, this is now our renowned Restaurant and it houses five individual bedrooms and suites.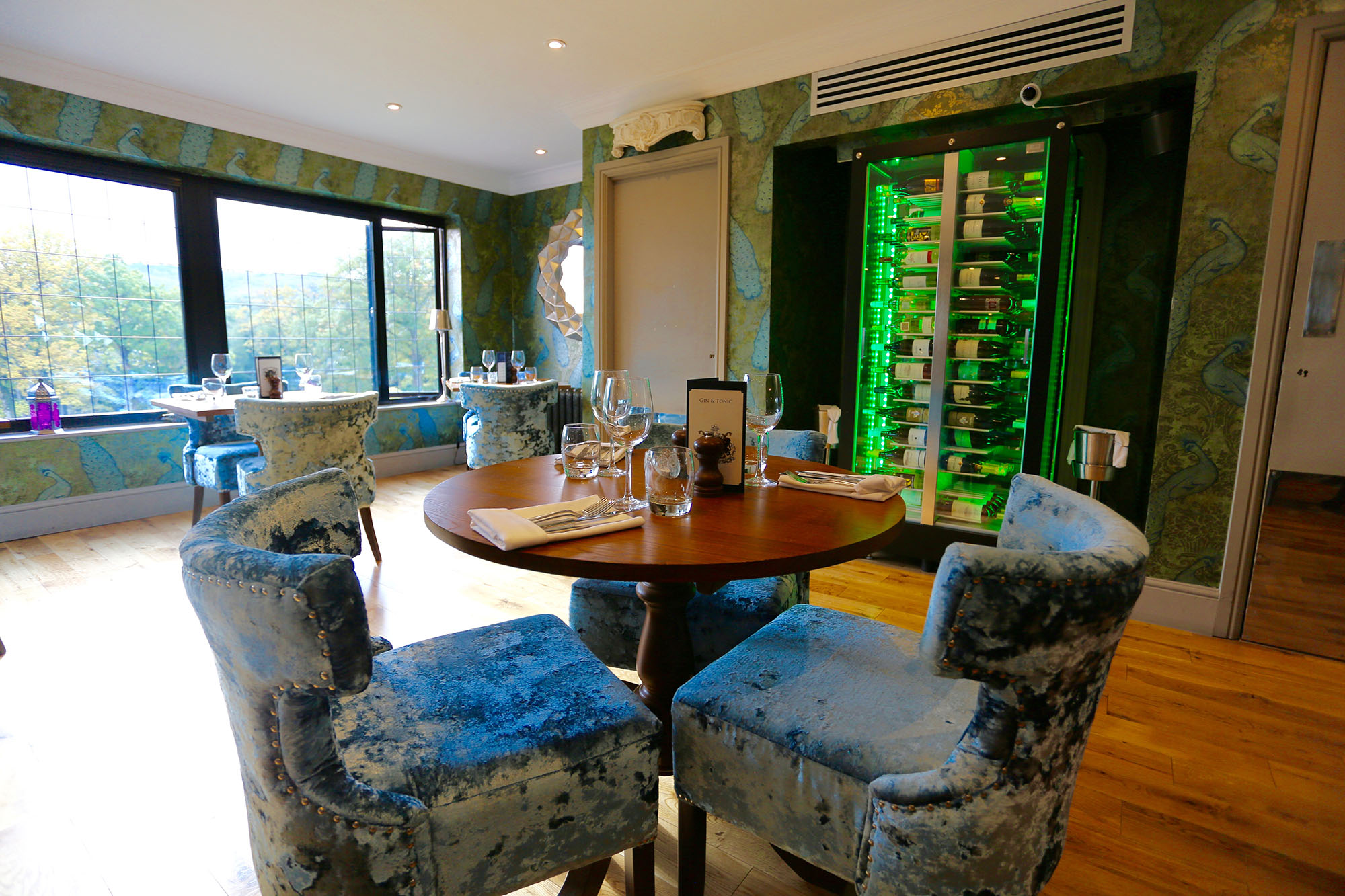 The Lythe Hill Hotel and Spa, Petworth Road, Chiddingfold, Surrey, GU27 3BQ; 01428 651 251; Website
RACHEL LINES FITNESS  SAVE £7 ON YOUR FIRST CLASS
Rachel is a qualified Personal Trainer, Bootybarre instructor and a Nutrition and Weight Management Specialist in the Petersfield and Midhurst area. Her passion is to help people just like you transform their health and to love the way they look and feel. She offers Personal Training in your home, perfect if you have small children or a busy work diary. Her sessions combine nutrition and exercise in a programme that gets results. And her ethos is to help you understand how to eat well in a sustainable way and move more so you can stay healthy for life. She runs weekly Bootybarre, HIIT and Nutrition classes from Stedham Pavillion and at Elsted Cricket Ground.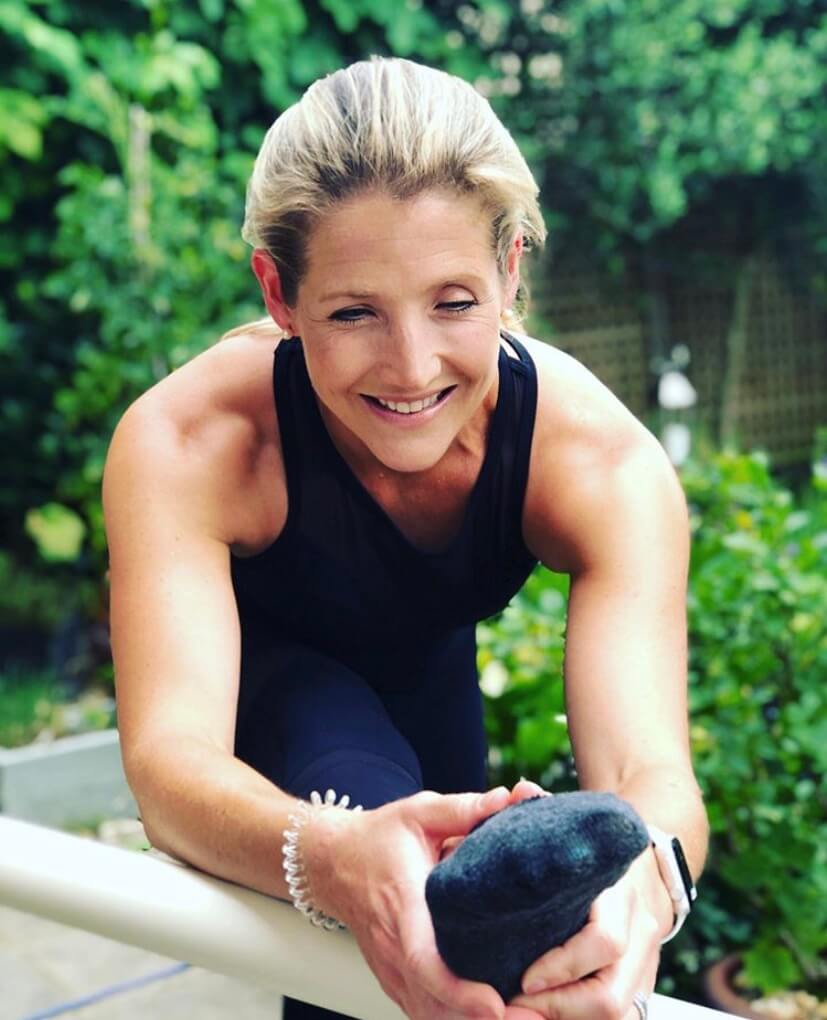 Rachel Lines Fitness, 07464 799 560; Website
DAVIDS OF HASLEMERE  10% OFF FULL PRICED PRODUCTS
Since opening in 2006, Davids of Haslemere has achieved an excellent reputation for selling high quality designer menswear with great customer service. They offer a large range of lifestyle clothing and footwear, you can be assured that whatever your needs are they will be met. They pride themselves on offering varied collections including Gant, Tommy Hilfiger, Robert Graham, Lyle and Scott, RM Williams and Ralph Lauren and many more.
Whether leisure wear or more formal attire, you can be assured that your needs will be met. They offer these designer collections directly to your door, from shirts to shoes.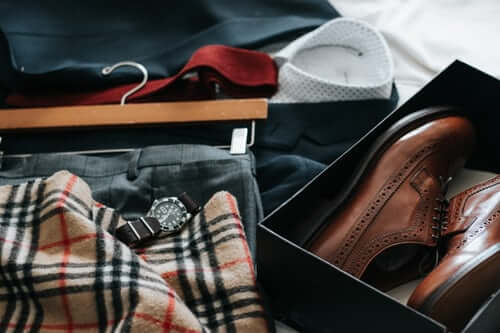 Davids of Haslemere, 58 High Street, Haslemere, Surrey, GU27 2LA; 01428 643 195; Website
MADE YOUR DAY  10% OFF FULL PRICED PRODUCTS
With a focus on celebration, Made Your Day is a contemporary gifting brand founded in 2019 by former Fashion Buyer Victoria Munt. Every product is of premium quality, designed considering both style and substance so not only does it look good, it's practical too.  The beautiful prints are exclusive to Made Your Day, specially commissioned and hand painted, then digitally printed for a lovely soft hand feel.  The brand is sustainably conscious with Victoria carefully sourcing fabrics, suppliers and packaging to be as environmentally and socially responsible as possible.  The launch collection of organic cotton pyjamas and robes are the ultimate in everyday luxury. A perfect treat for yourself or gorgeous present that lives up to the occasion it was bought to celebrate.  With more styles coming soon,this independent brand is just getting started, watch this space.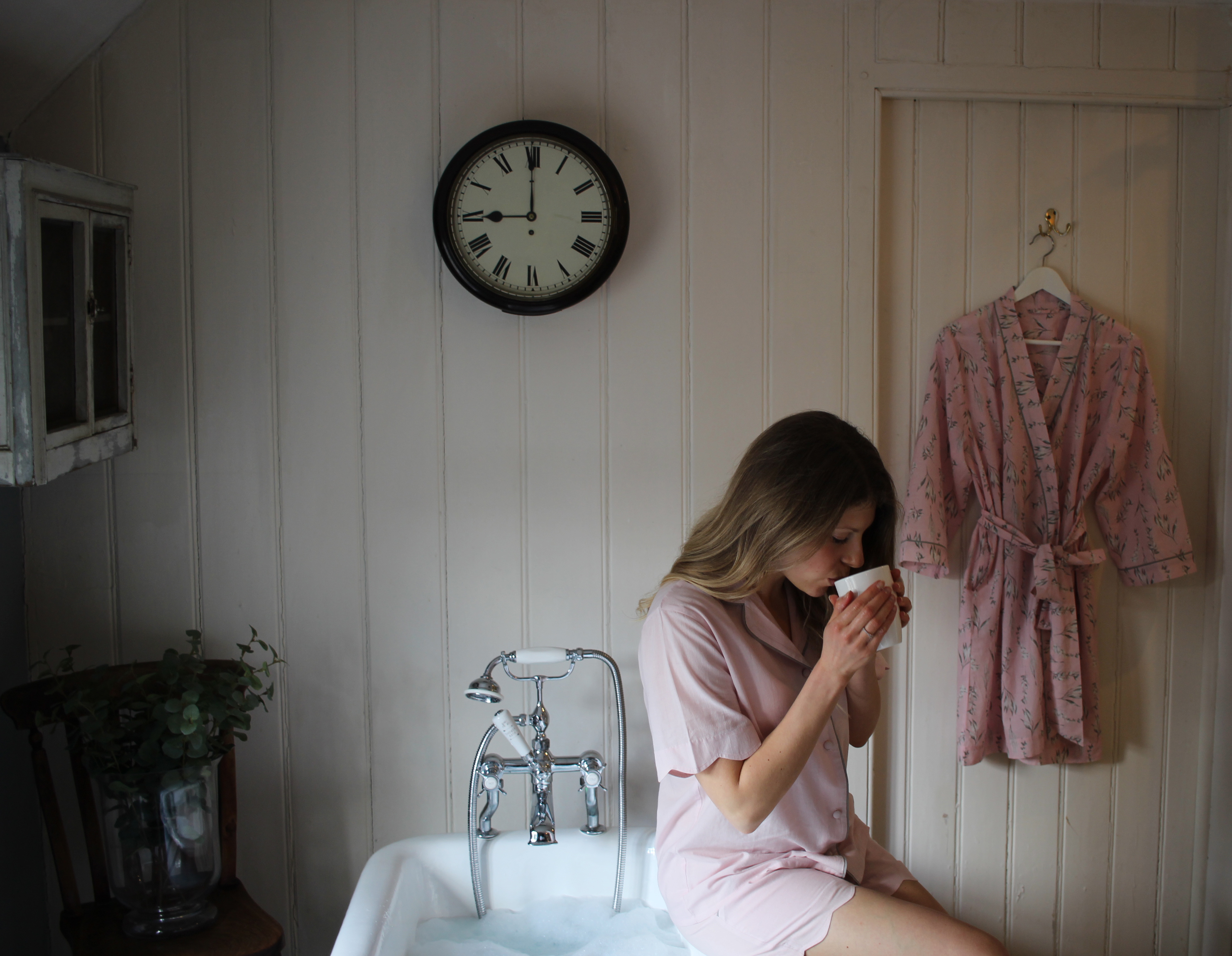 Made Your Day, 07884 262 625; Website
LA PIAZZETTA  FREE GLASS OF PROSECCO/WINE WITH A 2 COURSE MEAL
La Piazzetta Midhurst is a delightful, family-run Italian restaurant located right in the centre on West Street. The skilled team in the kitchen hail from the stunning ancient port city of Catania in Sicily, and they use the most authentic and traditional ingredients to make fresh and seasonal dishes.
Just a short drive from West Lavington, the food on offer at La Piazzetta Midhurst is well worth the drive. Trust me! So, next time you're in the mood for exquisite Italian food, a reservation at La Piazzetta Midhurst is a bit of a no-brainer. Really! Advance booking is recommended at busy times to avoid disappointment.
La Piazzetta is open 7 days a week, lunch and dinner. We cater for small and big parties, celebrations, business meetings, etc. We are family friendly, so all kids are welcome.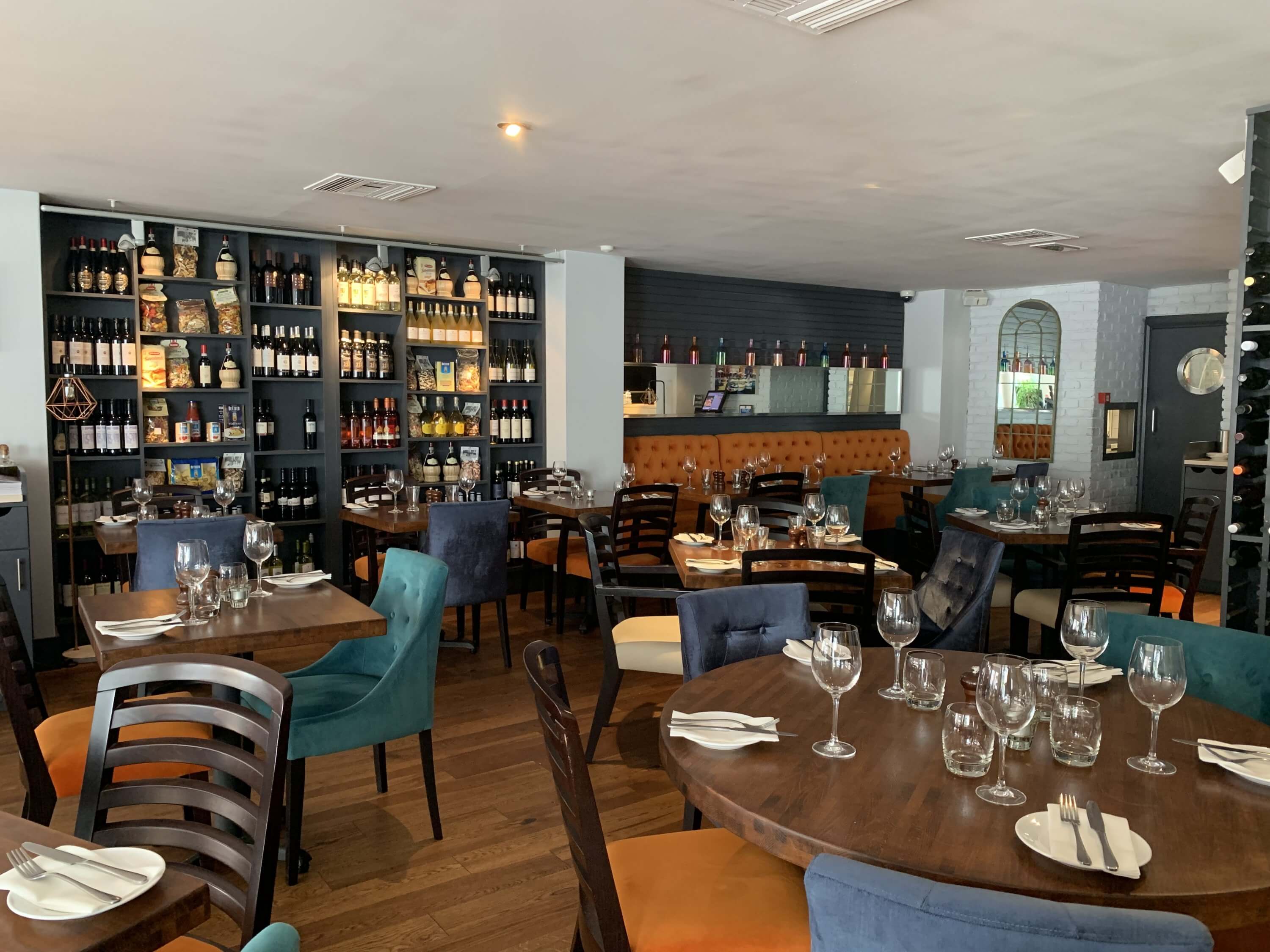 La Piazzetta, West Street, Midhurst, West Sussex, GU29 9NQ; 01730 817 040; Website
LIVE BETTER LUCY  20% OFF INITIAL CONSULTATION
Lucy is all about passion. Her mission is to empower you to be the healthiest and happiest version of yourself!
She fully understands what it's like to be constantly trying to lose weight, feeling guilty after eating, unmotivated, insecure and generally unhappy. Her insecurities and feelings of self-doubt took over her life and prevented her from living the life she wanted for herself. Low self-esteem and self doubt not only leads to unhealthy eating habits but also an unhealthy mindset. Lucy believes that in order to make sustainable changes to your health you need to work on achieving a balance in all areas of your life. If you decide to see Lucy you will work closely with her to shift your mindset and delve in to what you really want for life so that you get the results you want.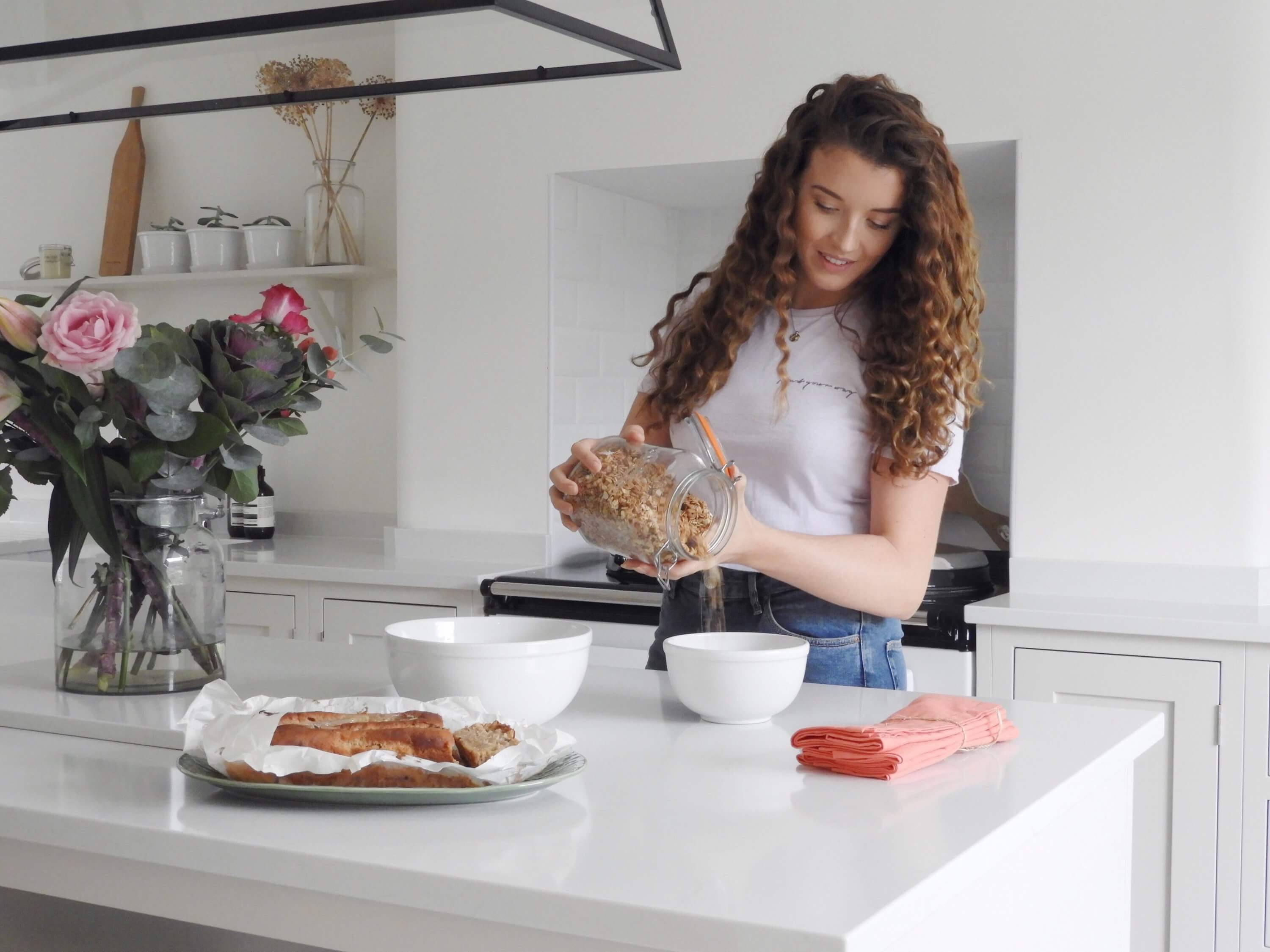 Live Better Lucy, 07985 266 878; Website
RAH FITNESS  30% OFF CLASS PACKAGES 
Est. 2014 Rah Fitness has been helping clients achieve their fitness goals, whatever their personal motivation. It's the place to go if you want help achieving your health, strength and well-bring goals. They offer Personal Training, TRX, Fitness classes & Pilates within their delightful studio in the picturesque town of Petworth. In addition, they work alongside an amazing team of professional so that they can offer all their clients more fitness, pilates, yoga, dance classes and workshopss. They love to welcome new members to one of their many weekly classes before you embark on a programme tailored to your needs.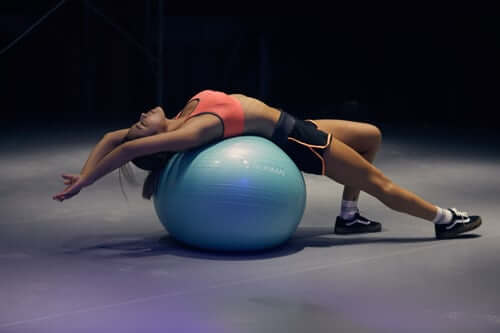 Rah Fitness, Market Square, Petworth, GU28 0AL; 07557 912 302; Website
Yummy Tummy Nutrition is run by Registered Nutritionist, Dr Ros Miller. Ros has an MSc and PhD in Nutrition and has 10 years experience working in the field. Ros says, "I have a real passion for nutrition, helping people make healthy lifestyle choices and to separate fact from fiction. I offer tips and advice which are backed by robust scientific evidence – no fad diets, powders or wacky ingredients here, just honest, practical advice you can trust!" They cover all life stages, including infants, young children, teenagers, adults and older adults
Being a mum of two young children, Ros has a particular passion for family nutrition and runs a number of workshops and 1-2-1 sessions on pre- and post-natal nutrition, weaning your baby and feeding in the early years.
There is so much information out there it is hard to know what to do for the best. With Yummy Tummy Nutrition you'll get friendly, trust-worthy advice with lots of tips on how to put it into practice. They can help you achieve your goals and enable you to lead a healthier lifestyle now and in the future.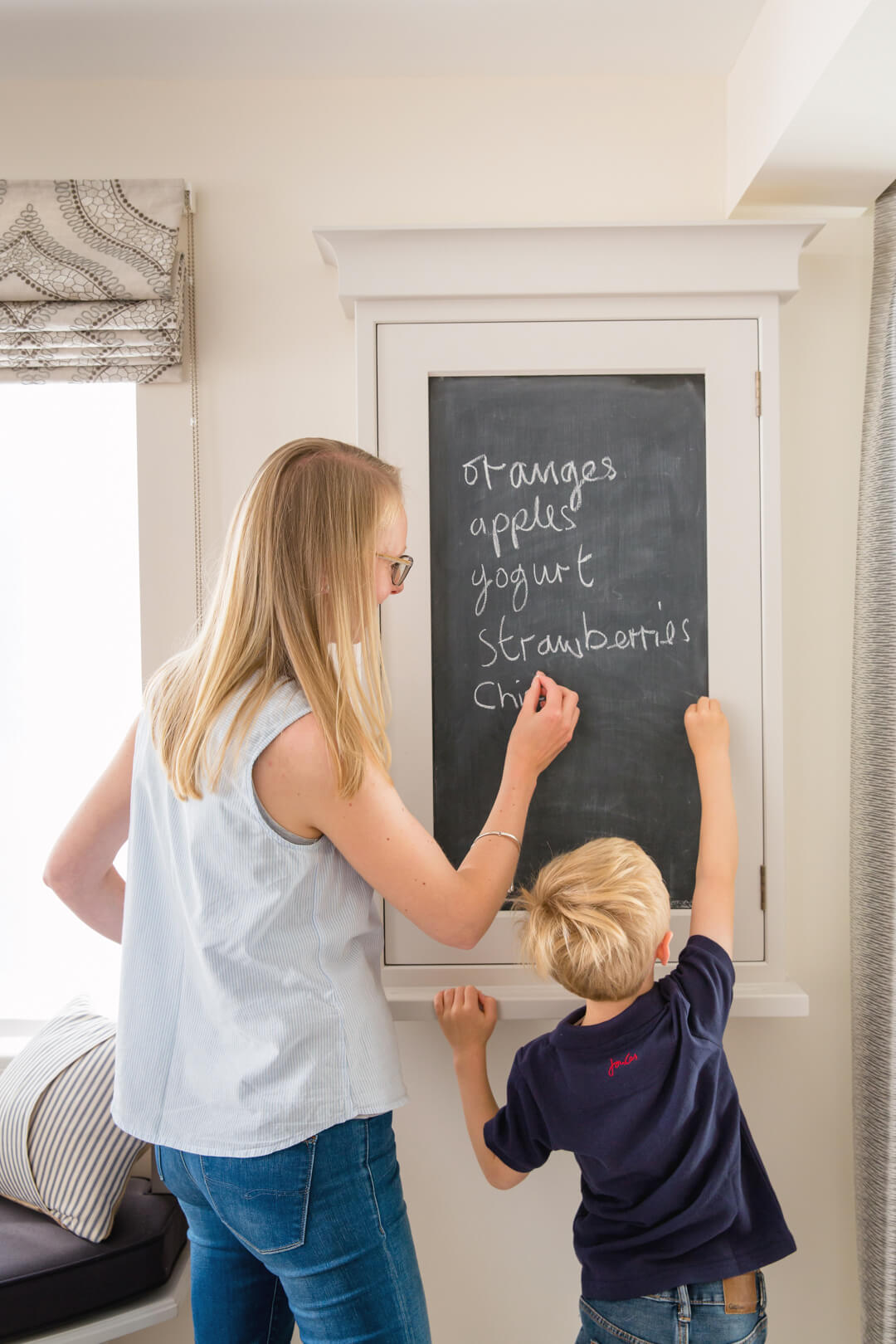 Yummy Tummy, 07900 300 790; Website
Located on Grayshott, The Red Rose Tea Room is the kind of place where all your food-related dreams come true. And, I literally mean all of them! Their cakes and puddings are ridiculously delicious and the savoury treats are simple but up there with the best too. Since this nice little spot opened it's been a big hit with the locals and it's not hard to see why. From the cosy home-from-home relaxing decor to the ideal people watching window that faces the idyllic high street, this is a pleasant place to watch the world go by. The food ranges from home-cooked breakfast staples to thick-cut sandwiches, baked tatties and freshly made soup and salads. And, of course, there is the inevitable baked goods, which are made on site in their kitchen.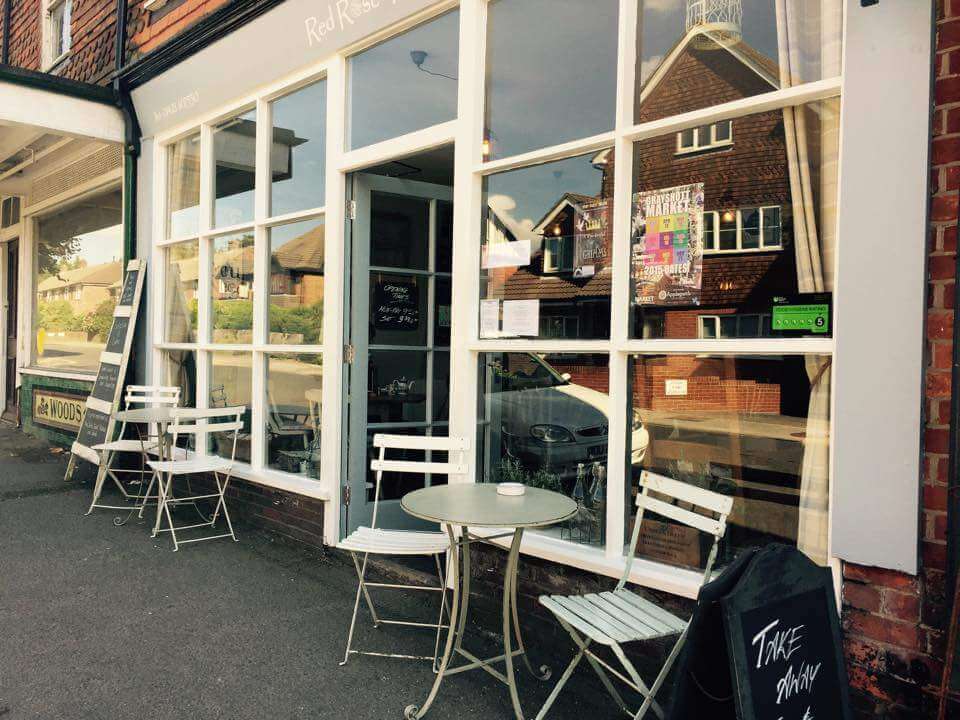 Red Rose Tea Room, Grayshott, Hindhead, GU26 6LB; 01428 607 550; Website
Based in Haslemere, Vinnie & Brigitte design and make beautiful accessories that are made locally and all sold online. Using stunning fabrics from Liberty of London, William Morris amongst many others, V&B create handmade eye masks, wash and cosmetics bags, pencil cases, glasses cases and soap bar pouches. Vinnie & Brigitte items make the perfect gift, and all their packaging is full recyclable and plastic-free. Owner Abby Bishop Clarke founded the business after the birth of her second child, Brigitte. She lives in Haslemere with her husband, Ian, her two children Vinnie and Brigitte, day Myka and dog Ginny.

CURRENT PARTNERS THAT HAVE CHANGED THEIR OFFERS
They don't just create fantastic websites, they also develop distinct digital strategies for your brand. They always put the user first in everything they do; whether it's design and development or marketing and SEO. And by doing so, they deliver digital experiences that are refreshingly simplistic and enjoyable. Through their proven knowledge of user experience, they know what people like and dislike. They've met the needs of various customers in their time and they've created online experiences across a range of industries to not only attract customers but convert users into paying customers!
They are more than a web design agency, they are a full service digital creative agency, a shoulder to cry on and a fountain of knowledge that you can always call upon. I should know! And, if you think you may want a reference then just take a look at this website and decide if you like it.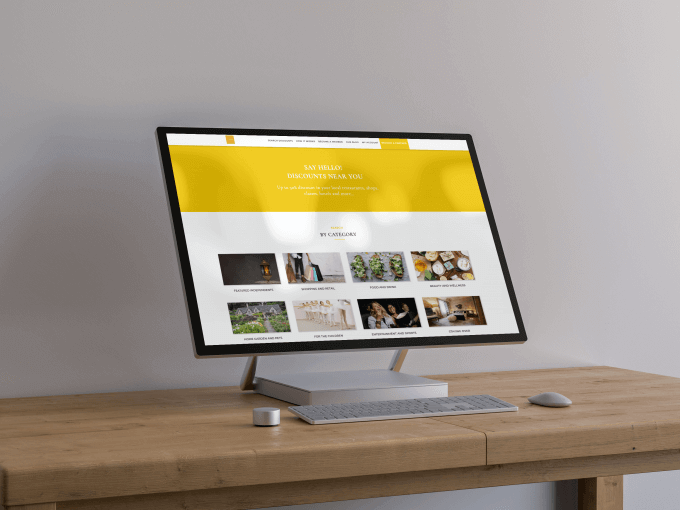 The Website Space, 32 London Road, Guildford, GU1 2AB; 01483 363 045; Website
COMING UP NEXT MONTH
THE LICKFOLD INN, Highstead Lane, Lickfold, Petworth, GU28 9EY; 01789 532 535;Website
BLUE HAIR, 28 Headley Road, Grayshott, Hindhead, GU26 6LD; 01428 607 555; Website
I do have some more delights up my sleeve. However, having to stick to the dreaded GDPR regulations I best not spill the beans until they have dotted the I's and crossed the T's. But you know me, as soon as they have, you'll see me raving about our new offers via every avenue on social media. As with this month, I will continue to grow our restaurants, pubs, cafes and bars so that all my members can get the most out of their card with family and friends over the seasonal break. I will be working with many of our shopping retailers to come up with some very exciting offers for when you decide to start present hunting. And, as always I will be out searching for new and innovative brands that I can introduce to you.
The lovely Claire De Brett was the winner of our 'Car sticker' competition and thanks to Van Glue in Midhurst she will be enjoying a relaxing pedicure very soon. Also, this month will be the first time we have run an Instagram competition for anyone to win a free annual membership to The Mustcard. Can't wait to update you on the winner next time. And if you want to be in with a chance of being one of our lucky winners then put those stickers up or enter into our next online competition released on the 7th October (next Monday) via Instagram.
This event takes place this weekend in the centre of Haslemere. It is the collaboration between Luigi, Woodie and Morris, Davids of Haslemere and Ark Skincare – you will see lucky dip discounts, free gifts, gin tasting by RedH, a raffle for Breast Cancer Awareness Week and Clive's nibbly bits (which are apparently worth popping along for on their own).
So where do I start? Oh yeah, still haven't managed to stick to a diet so considering bringing in some expert help from one of our new independents to help me kick start my motivation and get my bum rolling. Really been cracking on with learning French and on target to bring in a teacher in January when I have finished my online beginners course. I would highly recommend giving yourself a few hours a week to start to learn something that you have always desired to know. It really is a nice experience to accomplish something new every week and to walk away chuffed and a little proud of yourself. Still waiting to exchange our home in London so no real moves going on down here. Yet!
Percy is doing really well with his recall that we have been practising on a daily basis at Cowdray – so no more chasing him down any high streets. Phew! And Bea, well she is settling into big school really well so daddy and me are very proud. The Harvest Festival was a little bit of a tear-jerker and now can't wait for all the Christmas displays to start happening. My mum is down for a visit next week, so I am super excited that we are finally going to have a very clean house for the first time in a while. Last but not least, a very Happy 3rd Birthday for next week to my smallest niece Lily.
NEXT UP: I will be adding to my Mad About series next week when we take a look at La Piazzetta. A delightful, family-run Italian restaurant located right in the centre on West Street, Midhurst.
TRY THE MUSTCARD FOR 30 DAYS FOR FREE CLICK HERE
OUR BLOG
Sign up for our blogs and monthly newsletter with local highlights and news from behind the scenes.
LET'S START SOMETHING NEW!
SAY HELLO.
If you have a question, want to tell us something or just fancy a chat then just drop us a line and we will get back to you as soon as we can.