6 REASONS TO SUPPORT YOUR LOCAL ENTREPRENEURS
When a consumer supports their local business owners, they can enjoy benefits that they can't possibly get from shopping at national chains. There are hundreds of reasons why it is worth going local for some of your gifts, groceries. and services. We look at six of the best …
Great for local economy

Local businesses are the backbone of our economy and shopping at local businesses is much better for the economy of your community than using large chains or faceless superstores. Research has shown that spending £10 with a local independent shop, means up to an additional £50 goes back in to the local economy.

Creates local jobs

When you shop at, and invest, in your local businesses you help create more jobs in the local community. Did you know that small local business is largest employer nationally and provides jobs to our local residents? In some areas local employers are actually more likely provide better wages and benefits for their worker

Better shopping experience

Shopping at the local high street is also a much more rewarding and satisfying experience for customers. Your high street is usually only a few minutes away so a quick walk down to the shops is a lot more stress free. Local shops stock an inventory based on their own customers choices rather than national fashion trends .

Better quality of service

Local business owners will provide a much better quality of service because they are passionate and they really do care about their customer's satisfaction. Local shop owners are much more likely to go above and beyond the call of duty when it comes to their customers, and put in the extra hours to complete your order.

Good for the environment

It has been found that using local business is also much more environmentally friendly. Small independent businesses source locally and use less packaging than large retailers. This reduces their global footprint as they require less transportation costs and pollution, and leads to far less waste.

Giving to local charities

Buying locally also means that you are indirectly supporting your own community because local businesses are known to be much more generous in terms of giving back to their own community. Researchers have found that charities receive on average 250% more support from small businesses than they do from large businesses.
How you can keep local independents happy?
Now locally owned businesses can unite in accepting our all-in-one membership card that can be used all over Haslemere.  Get known as being a locally owned business with The Mustcard and let us help you attract new customers and strengthen our local community.
Businesses who join The Mustcard get to compete with the big box stores and online retailers, while we use our ever increasing database to advertise their business and individual events.
Keeping our money local is best for our local economy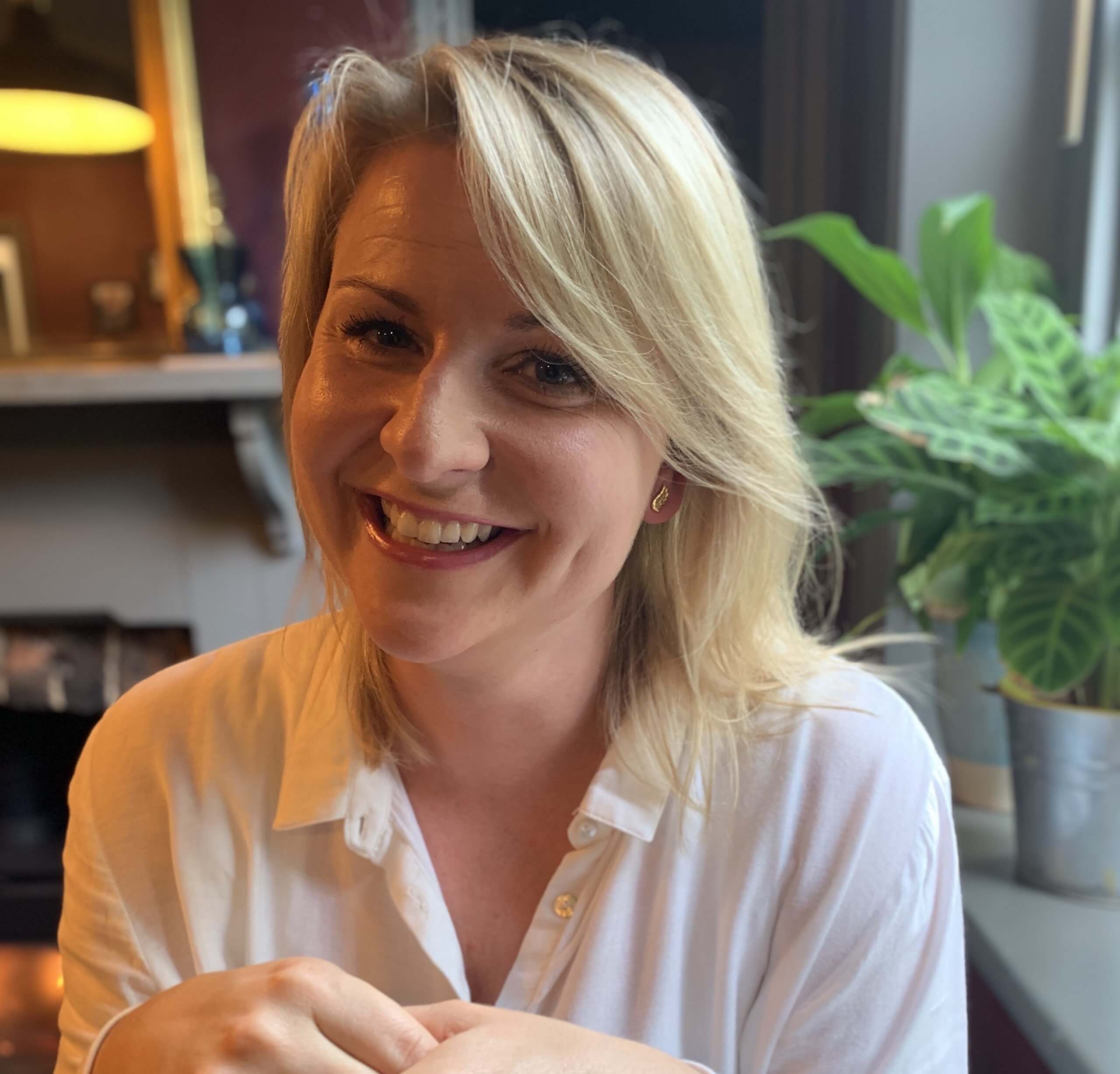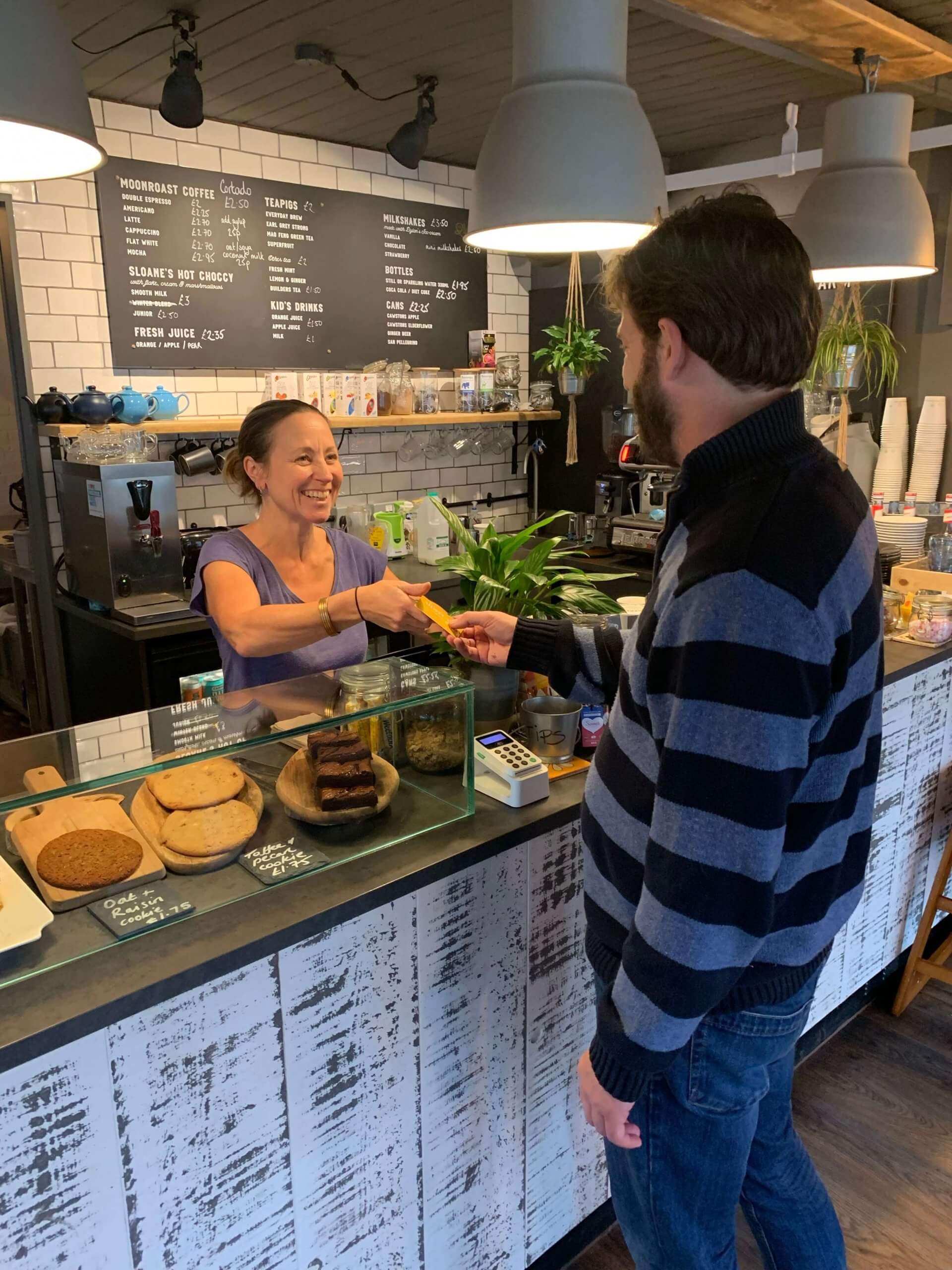 CHERISH YOUR LOCAL BUSINESSES
From literary bestsellers to this seasons must haves, there is no denying that the internet makes it far easier to compare the price of shopping. But some retailers claim there is now a shift towards using the high street, and buying locally is the only way we are going to save our local economy.
In recent years, a movement has began as people started to realise it really is a case of "use it or lose it". This movement has taken consumers away from large, impersonal big-box retailers and introduced them to the people doing business in and around their homes. These are local restaurants, boutiques, farmers, tradesmen and many other providers, with items and services sold on a small scale
Small and independent businesses are at the heart of our communities and it's now more important than ever for the community to get behind them and show our support so they do not become obsolete in the near future.
TESTIMONIALS

WHAT PEOPLE ARE SAYING
WE LOVE THE MUSTCARD
"It's a brilliant idea for the local community and a great way to support local independent businesses. We love The Mustcard."
Van Glue Beauty, Midhurst
HAPPY CUSTOMERS
"A fantastic opportunity for local businesses and customers alike! I use The Mustcard for both of my Fernhurst based businesses and we have a lot of very happy customers!"
Banyan, Fernhurst
WHAT COULD BE BETTER?
"Such a fantastic scheme. As a business we have an offer on with the Mustcard which has given us a platform to reach more local customers. But more than that I have been personally using my card to shop locally in Haslemere and Midhurst. Some of the discounts are brilliant. The best part for me is the fabulous write ups on local shops and pubs that I otherwise would not have known about! We have visited so many new places because of the Mustcard, it has opened up our local area. I love scrolling through the business listings and exploring all the new places! Supporting the local independents, what could be better than that! Thank you Mustcard."
May and Grace Bridal, Haslemere
IT'S THE INSPIRATION!
"I don't know how i lived before this card came about! The Value for money is unmatched! After 1-2 uses, you have made your money back and then you have the rest of the year to save? Um, yes please! It's not just the value for money. It's the inspiration. I find myself quite frequently going onto the website to find places for me an my girlfriend to visit! so yeah, its a no-brainer. Do yourself a favour and treat yourself to a Mustcard. The bigger this gets, the more we all benefit."
Luke Cullis
INCREDIBLE OPPORTUNITY!
"What an incredible opportunity for local people and businesses alike! We love the sense of community it bring to everyone."
The Kings Arms, Fernhurst
EVERYONE WANTS A DISCOUNT
"I'm looking forward to being able to try new places that offer a discount. A little change from the usual chains."
Narinder Kaur
IT'S A NO BRAINER!
"It's a no brainer! Tailor it to suit your business and it doesn't cost you a bean. We've already had business from it as a result."
Woodie and Morris, Haslemere
KEEP OUR TOWNS ALIVE
In today's fast changing world the things we value are shifting equally as fast. The move away from chain style shops and departments stores to online ordering for example. Within this the Independent shops have become the marker, not only for defining our towns, by giving them identity and individuality, but by increasing the sense of community. Supporting Independent small and family businesses keeps our towns alive. The Mustcard is a superb, affordable way for us to say 'YES, we are in. YES we value and support our town's individuality, it's personality and it's people'. The additional twist is that, in so doing, these amazing shops and their owners reward Mustcard Members with special discounts!! It's a true win win!
My Midhurst Life
OUR JOURNAL
Sign up for our blogs and monthly newsletter with local highlights and news from behind the scenes.