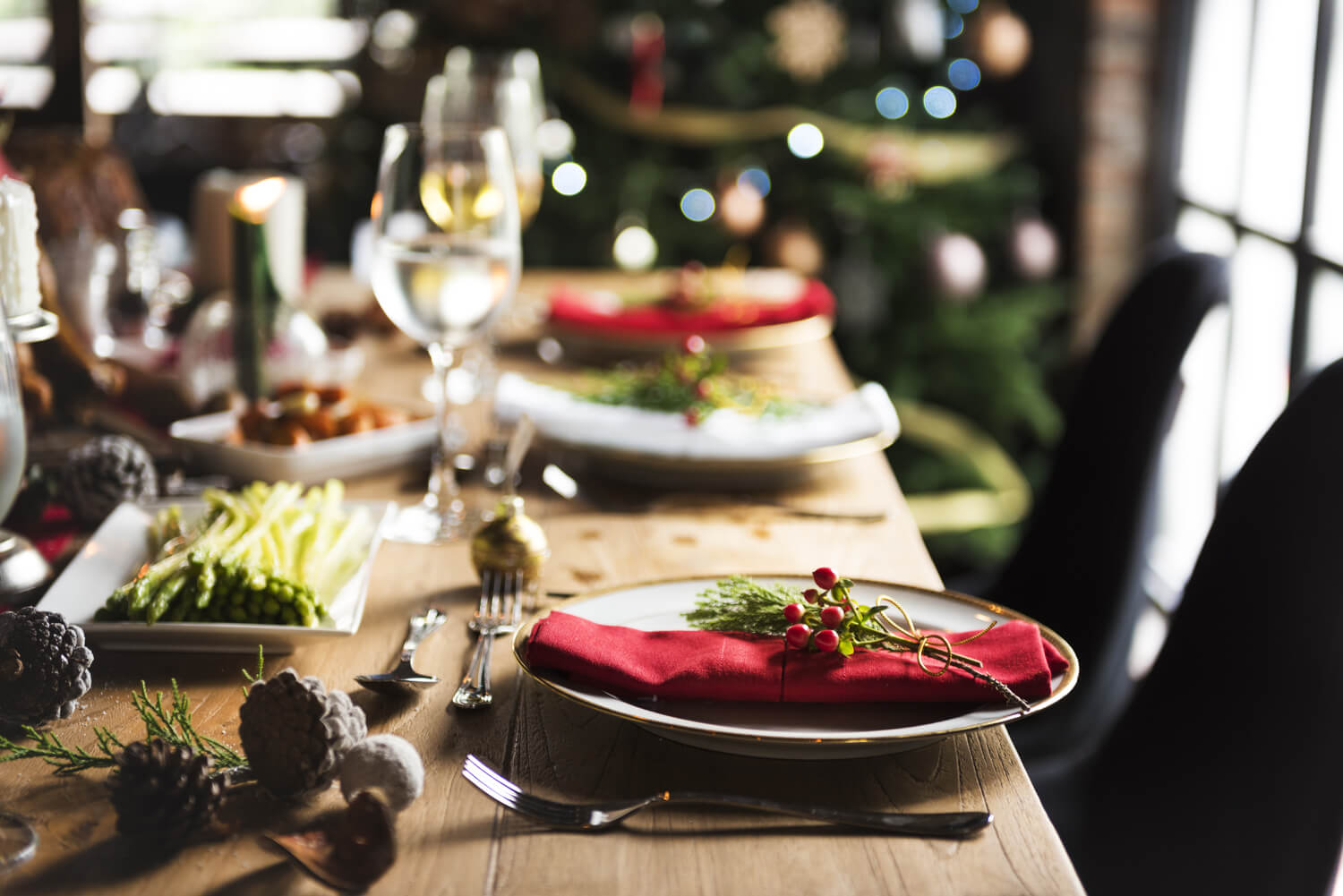 EATING OVER THE FESTIVE SEASON
With most of us counting down the minutes to the Christmas holidays, now is the time to start thinking about what you have actually planned for the festive break. I'm guessing most of you already have plans for the big day when that giant red man comes flying down your chimney. But, what about all the other days? I'm sure, there are plenty of friends that you need to catch up with for either a glass of wine, bite to eat or even a long relaxing (or should I say, boozy!) lunch. Here are a few well-informed recommendations to take a 'little' of the stress away during this hectic time.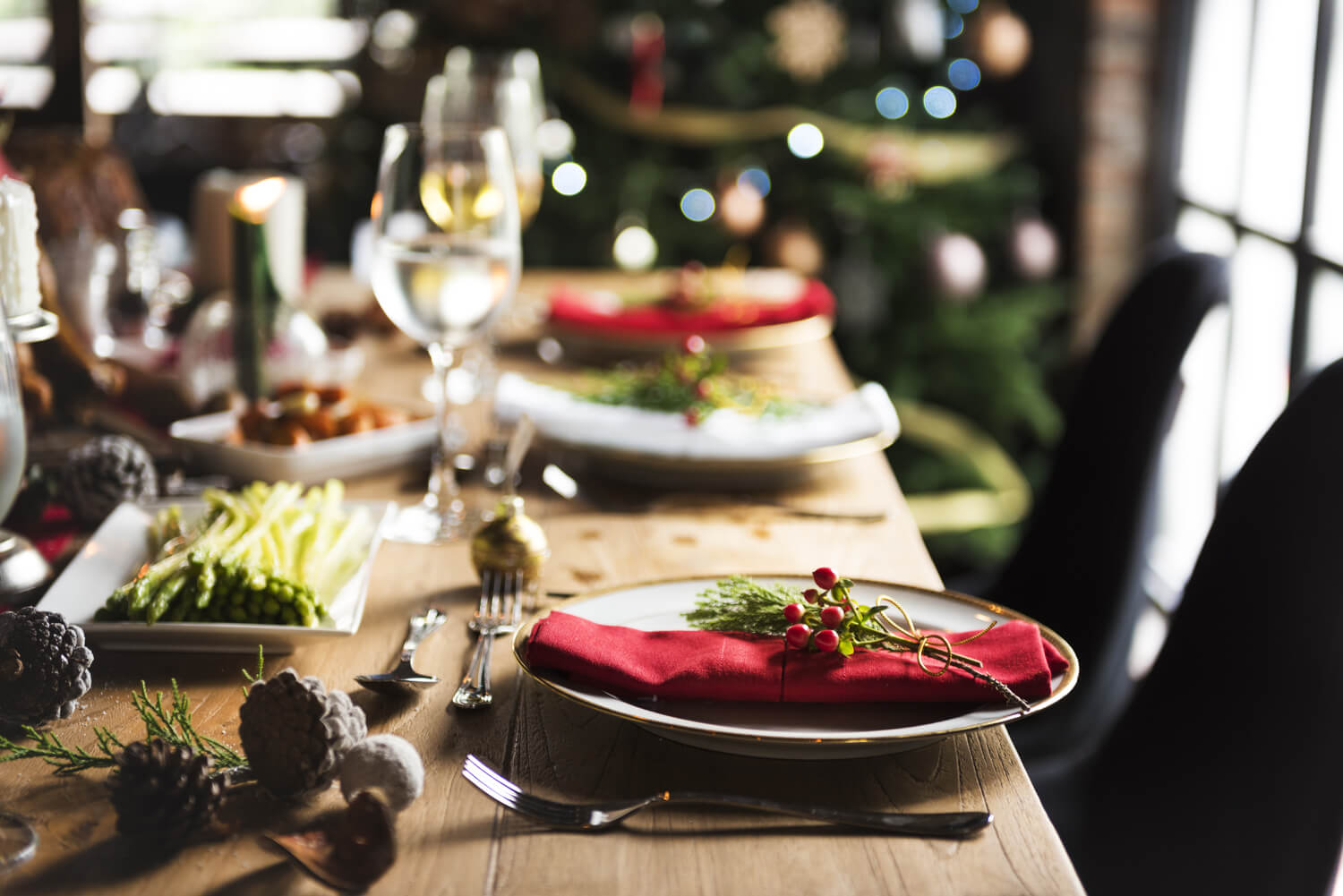 THE LICKFOLD INN, LICKFOLD
The menu, on the whole, is a British affair shaken up with a few 'wild card' gems, so it's didn't come as a shock to me that their traditional Christmas lunch menu is as decadent as it is delicious. This fine eatery landed on the Petworth dining scene back in December 2014 when Michelin-stared chef Tom Sellers headed up the team inside this much-loved local grade II pub – serving innovative dishes that you normally don't see outside the big city. The restaurant, without doubt, became a massive hit for many locals who finally enjoyed having fine-dining on their doorstep. However, it struggled to become a stomping ground for the masses who would normally look for somewhere a little more relaxed to enjoy lunch or dinner. Many desired something a little lighter on the wallet, while the rest just want superb food and liked, but didn't require it to be delivered with 'Dazzling panache'.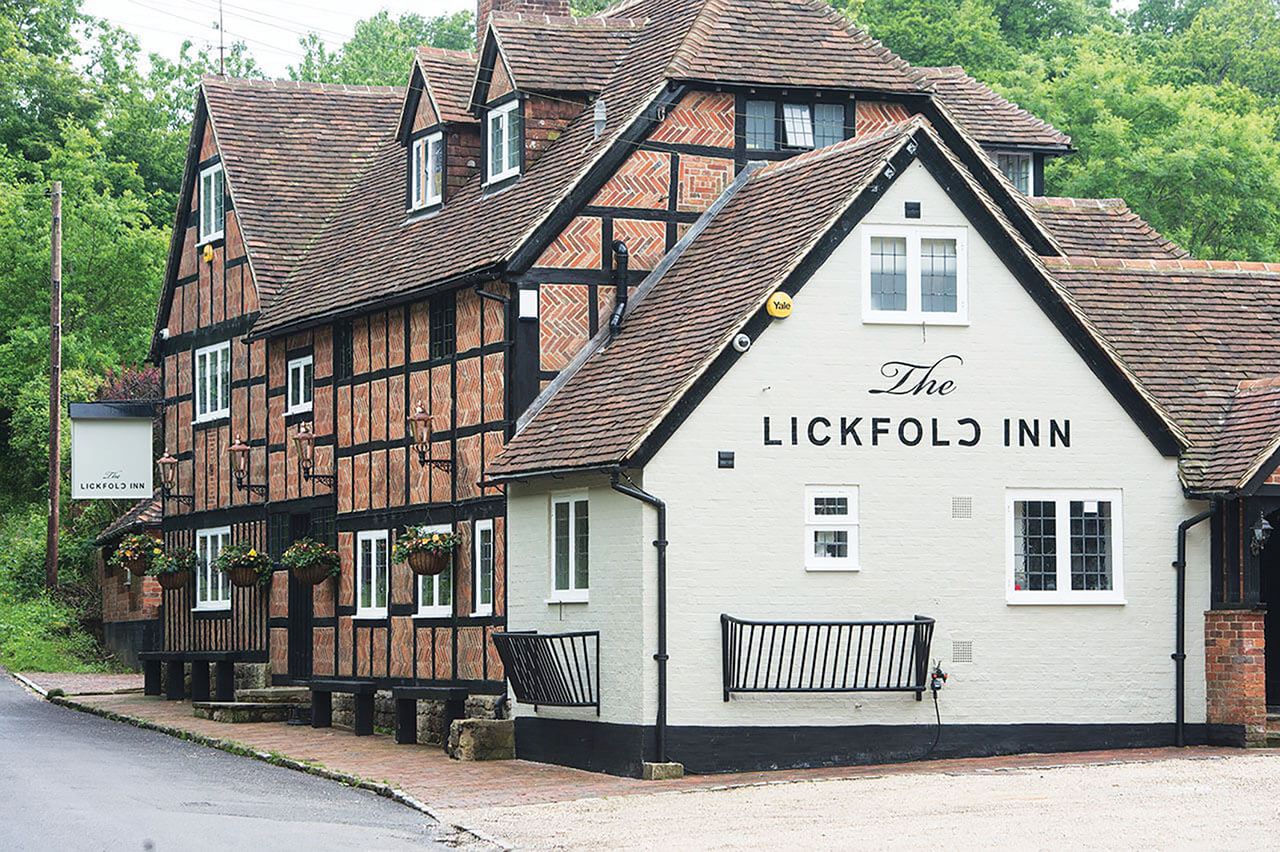 The pubs' owners made a bold decision and took the expensive risk to re-brand – creating a slightly little less formal, more inclusive version of the original well-loved product. And, what an unmitigated success it has been – recently re-opened, this pub is back, better than ever and clearly here to stay!  With a new and talented team at the helm of the kitchen you can expect to find a more simple, yet well-executed menu that is packed with flavour and one that has already gained the respect and love of the locals!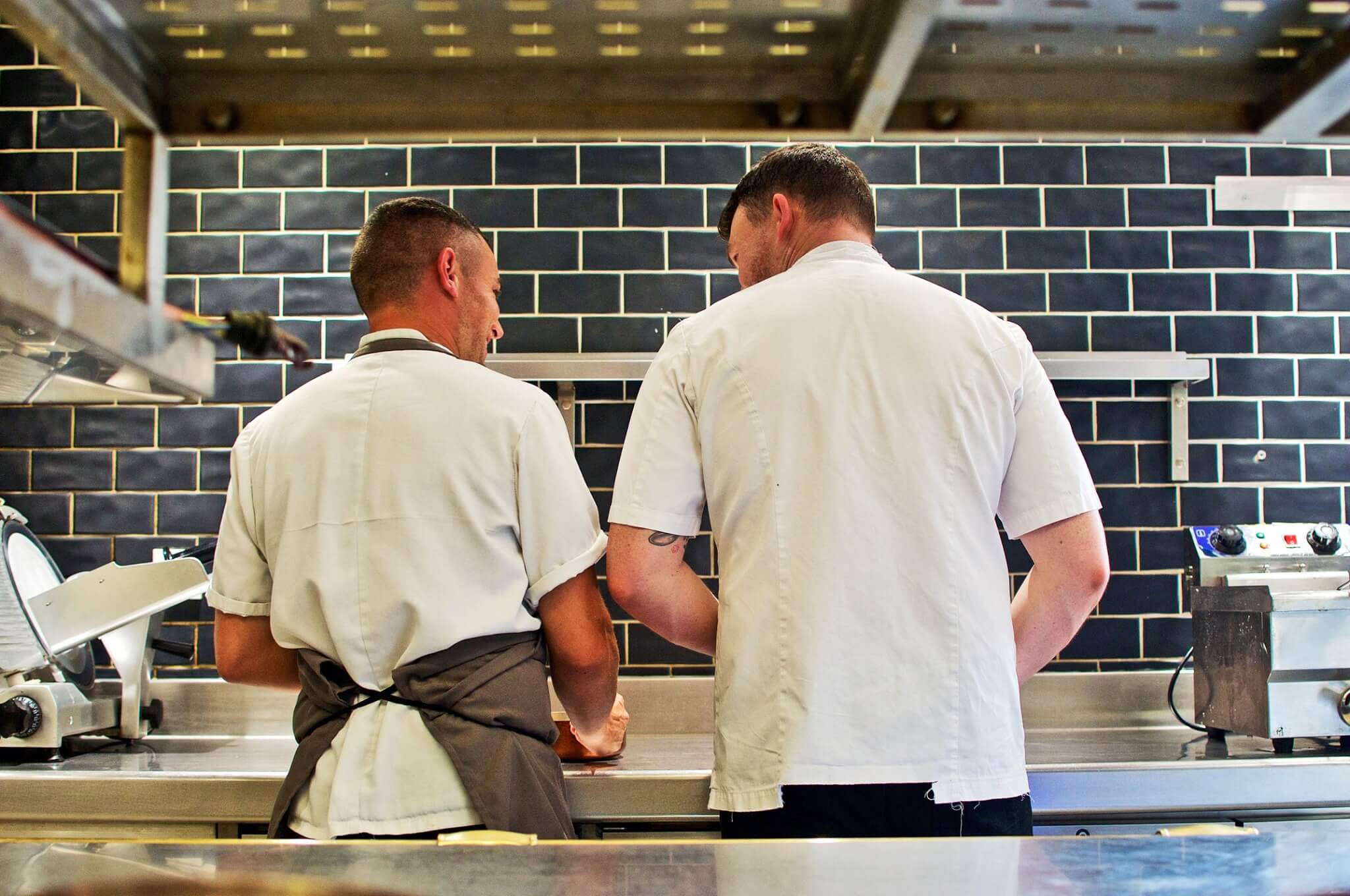 There are many components that have been pulled together to make this a success and the decor is definitely high up on the list. An eclectic mix of everything comfy and easy; a mix of old and new and nothing too precious. It's the kind of laid-back and cosy environment that makes you feel relaxed enough to enjoy your meal whatever your mood or occasion. And if like me, you look for more of a 'home from home' environment without the having to cook element, then you will be sure to enjoy the smell of burning wood on the fire that makes you feel as if you want to kick off your shoes and chill.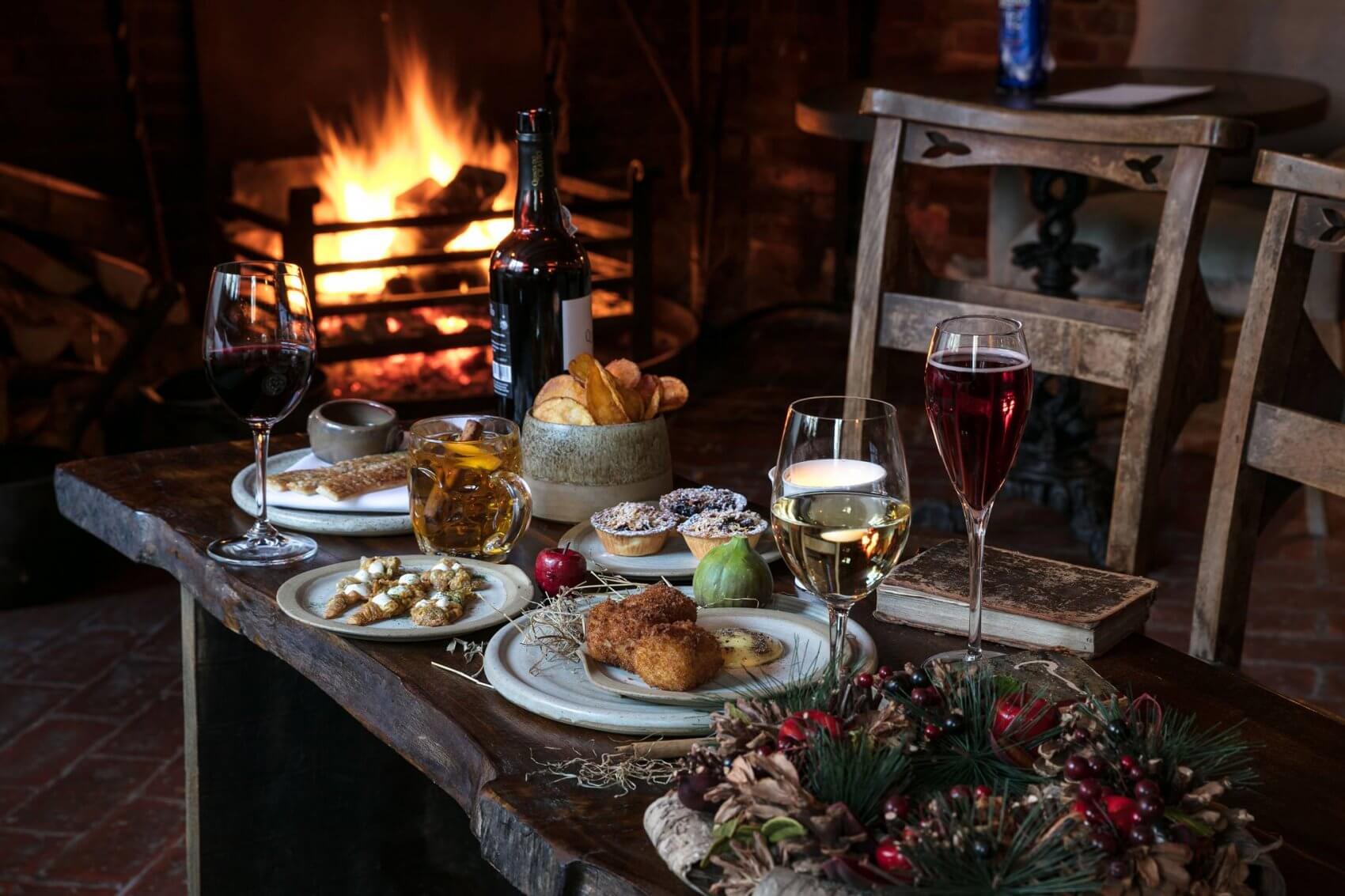 The restaurant is open over the Christmas week and Boxing Day (except Christmas Day) and with a menu that has been carefully curated to suit all – it is the perfect place to celebrate. The December (too good for a day!) menu is priced at £29 per person and features starter options such as roasted parsnip soup with parsnip crisps and fresh honey; cold-smoked chalk stream trout with a spiced creme fraiche and red elderberry; or a vegan samosa with a sweet chilli dipping sauce.
Main Courses include roast turkey breast, stuffed leg, served with all the trimmings; rolled cod loin, mussel chowder with potato stems and sea herbs; and wild mushroom and vegetable wellington, seasonal vegetables, roasted potatoes and gravy; or braised ox cheek, spiced carrots and smoked potato mash.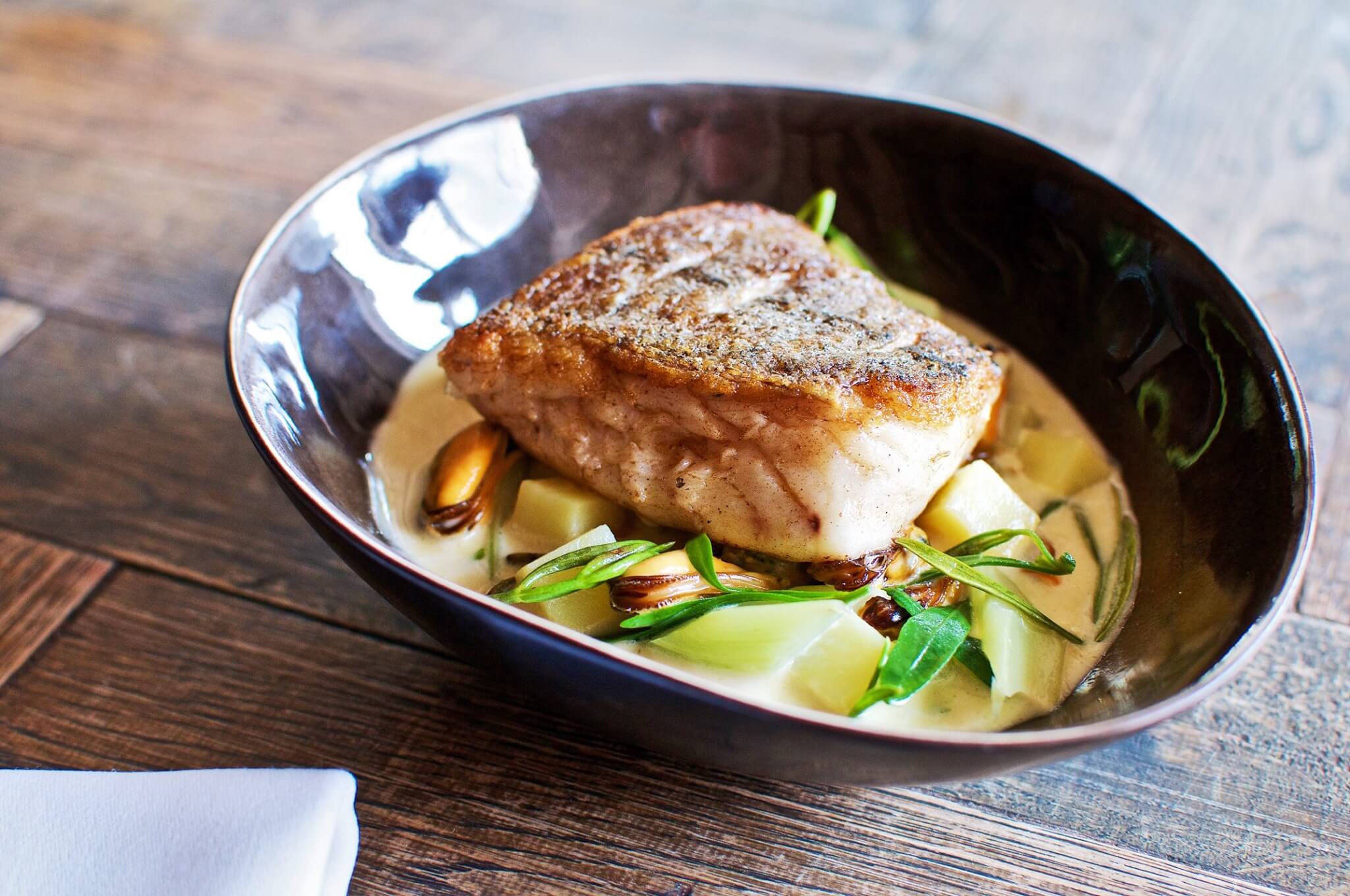 And, last but not least, a pudding menu to die for – chocolate orange brownie with Christmas pudding ice cream; wild fruit Eton mess with meringue, cream, sorbet and white chocolate soil; and of course many more that will be sure to fill you to the brim.
The Lickfold Inn, Highstead Lane, Lickfold, Petworth, GU28 9EY; 01798 422 070; Website   ££-£££
Join The Mustcard to receive a discount at The Lickfold Inn
NOAH'S ARK, LURGASHALL
You could call this place something of a unique find, situated in one the most picturesque village greens in the South Downs, and let me tell you it serves up exquisite food, everytime! It's the kind of place you can either, kick off your wellies, sink into a comfy chair and eat the best of the great English countryside or dress up in your finest and leisurely enjoy a dinner or special event with family or friends.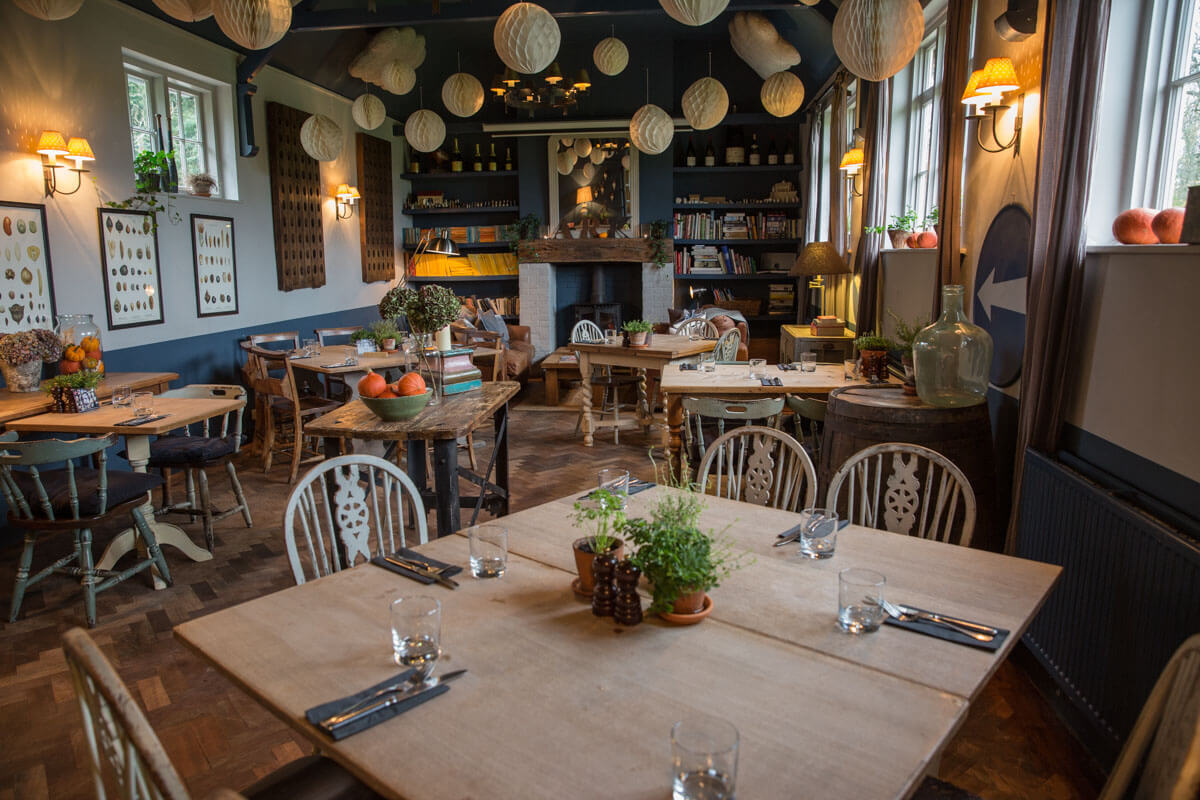 A true country dining pub, who pride themselves on serving the freshest local produce that has been literally plucked from nearby rivers and fields that morning. It doesn't stop there – the interiors are not only comfy but luxurious all-in-one. The person behind the design clearly had some exceptional talent that enabled them to combine period French furniture and a traditional herringbone flooring and compliment them, quite daringly, with a bold colour palette, rare objects and lavish fabrics – some of them even on the ceiling.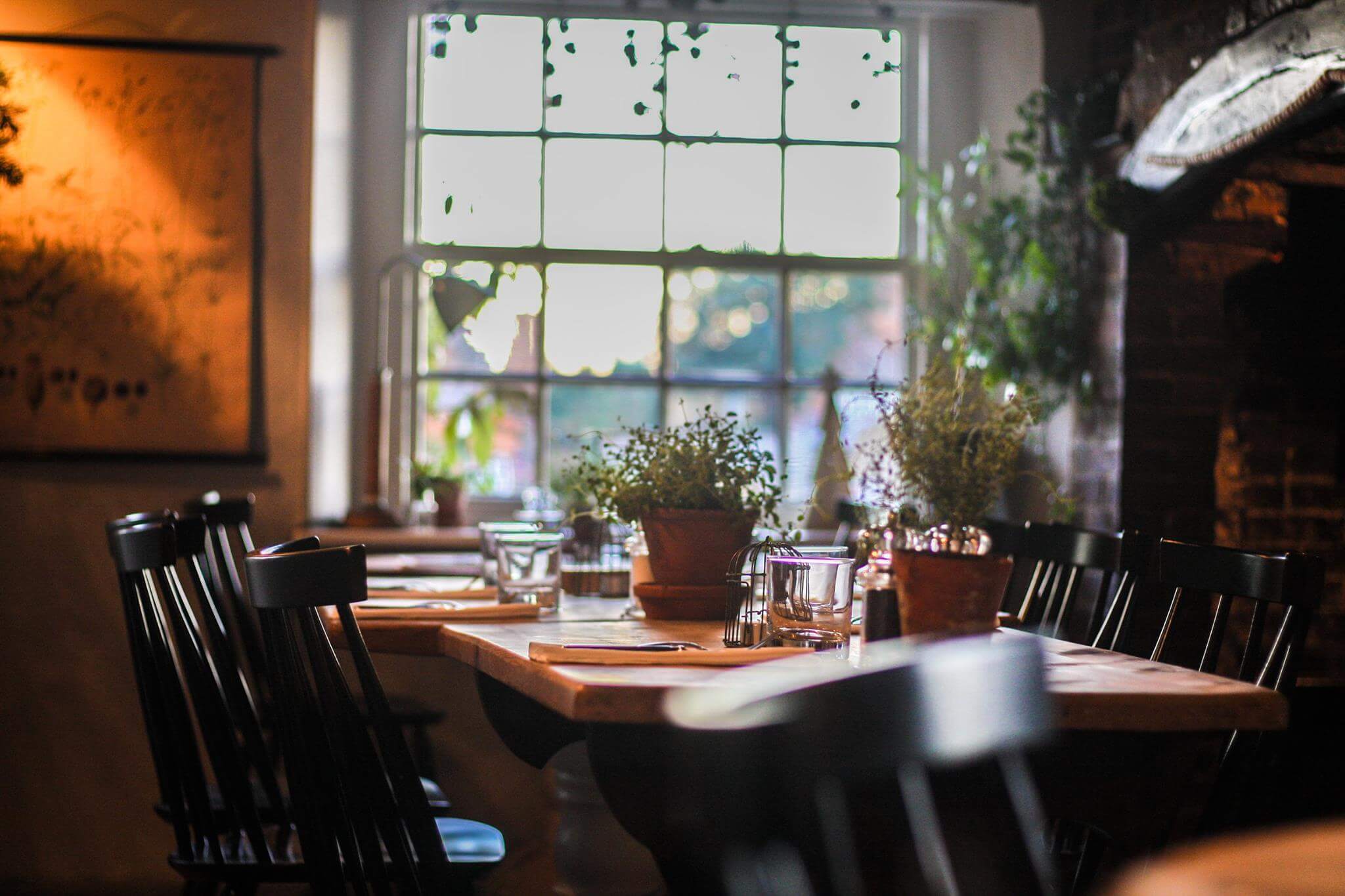 The Noah's Ark Inn culinary talent comes in the form of a spectacular head Chef, who likes to keep it simple but trust me the results are worthy of even the best of awards. With a menu influenced by the owner's French roots; your meal will be served up ready for you to just pop on Instagram. The Noah's Ark is somewhere I have always been fond of, a traditional pub with a menu built around the English seasons and a place where everyone who has visited gets sentimental about. A clean, elegant and perfectly curated menu for every occasion.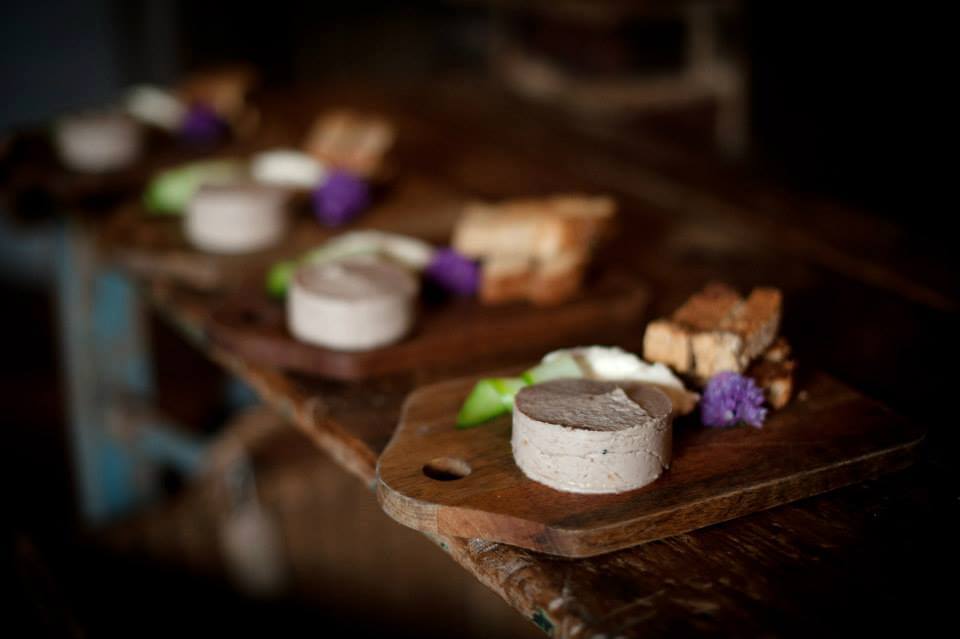 Their Christmas menu boasts a carefully picked number of mouth-watering starters that will leave even the most astute of us pondering for quite a while. From roasted squash, truffle and Parmesan soup with homemade bread and butter to halloumi soldiers, cucumber and pomegranate salad, chilli and mint sour cream, or even home-smoked salmon and prawn mousse parcel, beetroot salad, chive blinis.
The main course is somehow even better – if that is possible! You'll find things like free-range roast turkey, pigs in blankets, stuffing and all the traditional trimmings; sage stuffed loin of pork wrapped in pancetta, parsnip purée, buttered greens with apple cider jus; or wild mushroom, chestnut, and sage thyme galette, shaved sprout, cranberry and walnut salad.
The puddings are obviously sublime with a selection of creme brûlée with caramelised clementines; triple chocolate brownie with vanilla ice cream and salted caramel sauce; and seasonal cheese, Vacherin, Isle of Wight blue, Goodwood cheddar, apple, celery, chutney and water biscuits. Without a doubt, a bloody mary is essential for anyone who even remotely likes them – they are up there with the best I've ever tried (and that's quite a few I'll let you know!).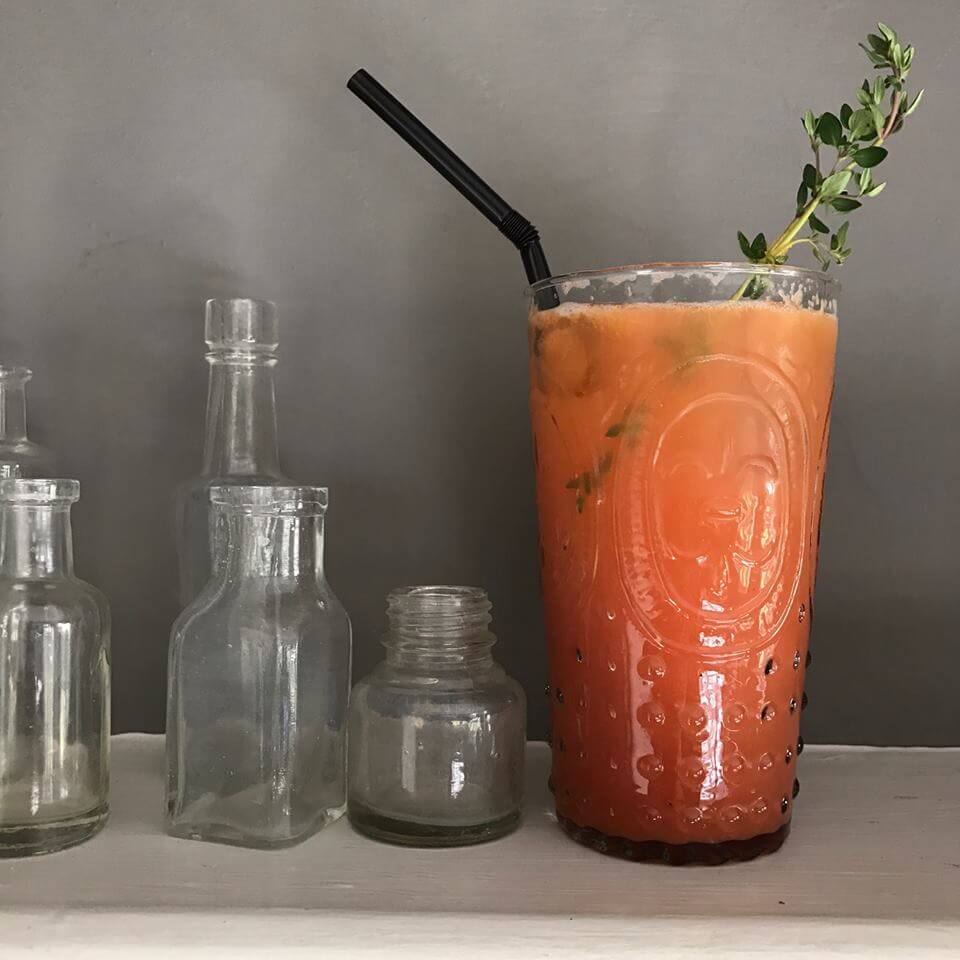 You'll find the Christmas menu available until Thursday 31st December – 2 courses for £26 and 3 courses for £32 (with crackers). They are open Christmas Eve and Boxing Day but closed on Christmas Day. If you want to get in here, you are going to have to be pretty quick off the mark – they still have some availability between Boxing Day and New Year, but that will be filling up fast!
The Noah's Ark, Lurgashall Village Green, Lurgashall, West Sussex, GU28 9ET; 01428 707 346; Website £££
Join The Mustcard to receive a discount at the Noah's Ark Inn
THE HALFWAY BRIDGE, LODSWORTH
Now, I'm pretty enamoured by this pub and its quintessential British menu. Headed up by the same team that runs the renowned Crab and Lobster, this pub has no shortage of talent in the kitchen, on the floor and behind the scenes. With an abundance of experience, it is no surprise that this pub's old English classics are pretty much perfect as can be. Friendly service and excellent presentation are combined to create the perfect atmosphere in which to relish exceptional food and inspired cuisine. A simple but elegant décor includes fabulous open fires, with dining offered in a choice of intimate nooks.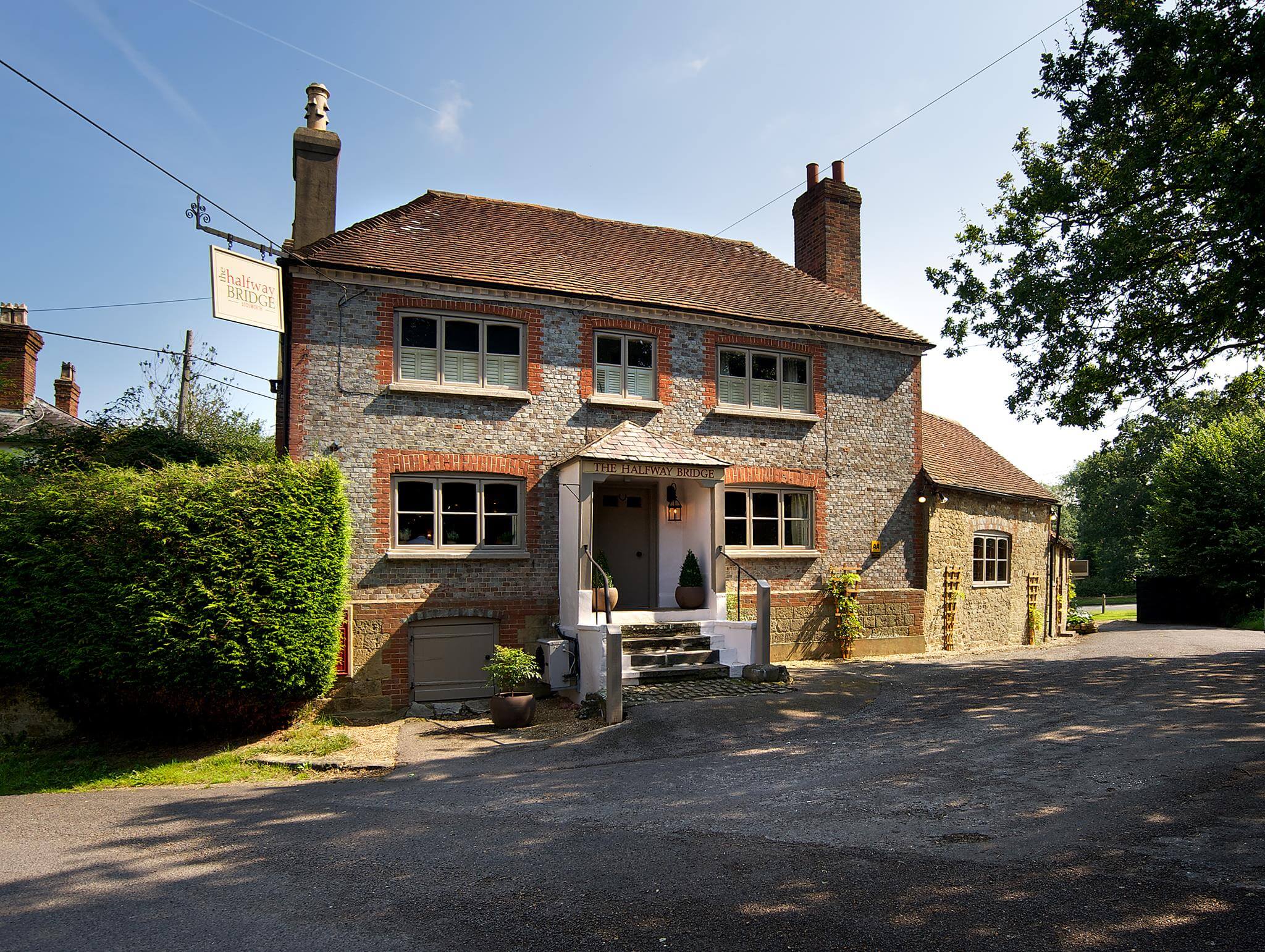 The menu bursts with locally sourced and seasonal ingredients. Fish, game and traditional English and Mediterranean dishes. There is always something to excite the appetite. Between Christmas and New Year, you will find them open running their a la carte menu offering starter delights such as devilled lambs kidneys on toasted bread, watercress; warm smoked duck breast, beetroot carpaccio, balsamic caviar and traditional game terrine, apricot chutney, toasted brioche.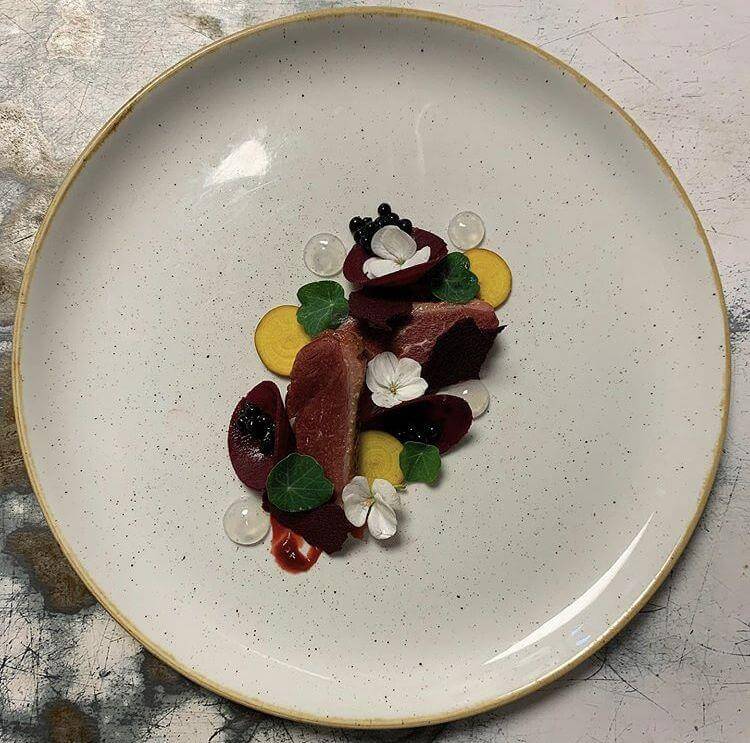 The main course menu consists of options such as slow-cooked venison neck with parsnip and horseradish creamed potato, seasonal greens and red wine jus; confit fillet of hake accompanied with Thai spiced pimentos, honey grilled sweet potato and minted Lime Cream; or roast shoulder of suckling pig, vegetable and potato stack, minted apple puree, grilled crab apple and cider gravy. All their puds look pretty spectacular too, but as they have my absolute favourite chocolate and orange mousse with orange segments, chocolate crumb and tuile I wouldn't be able to bring myself to try anything else unless I was to of course steal a little of my daughter's plate.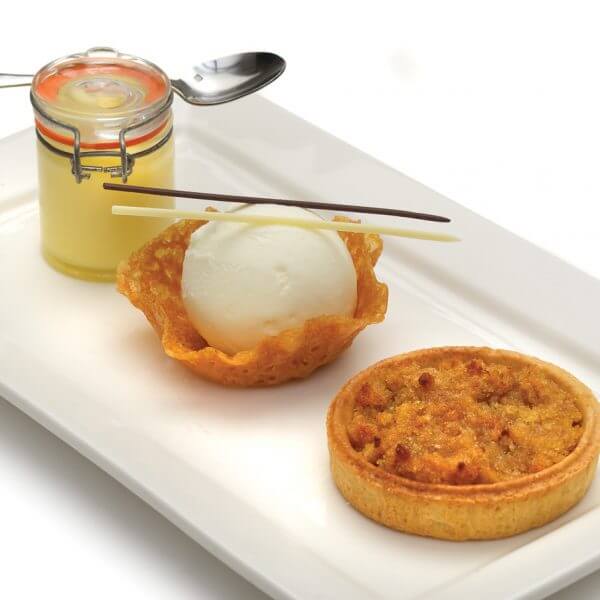 Now, if you are in the mood to make this a family affair then The Halfway Bridge have lots of little spaces that make it a perfect place to enjoy a private (large or small) family event. For those of you who are feeling a little excited or who are generally just a little naughty, you can be tucked away and feel free to have as much fun or make as much noise as possible.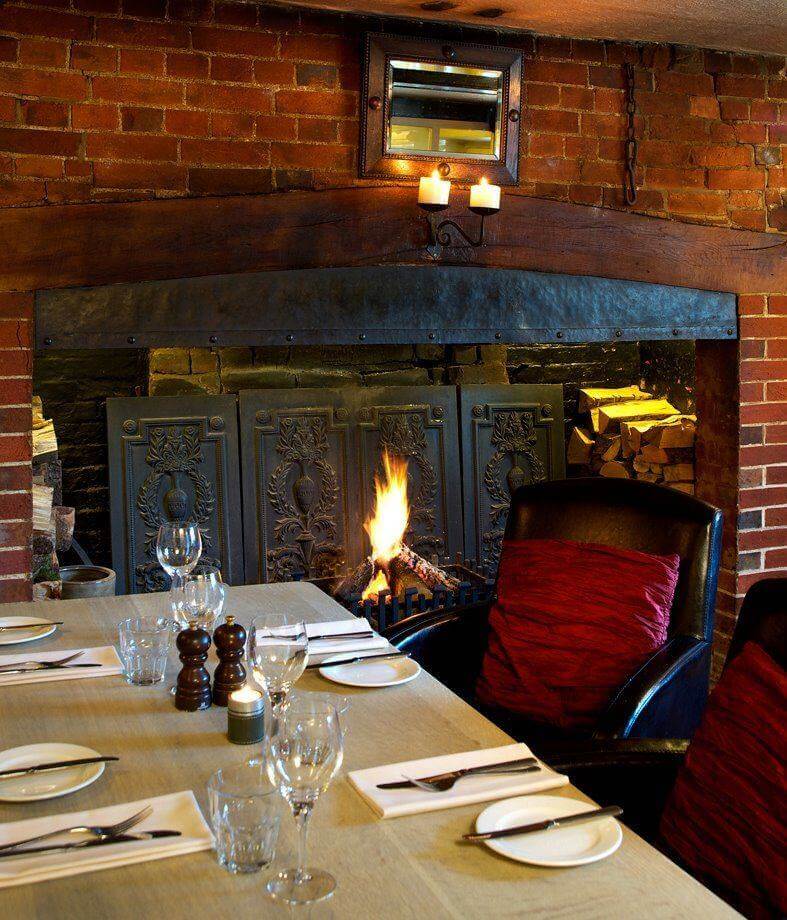 A connoisseur's wine list complements the menu, including local sparkling wines – many are served by the glass to help you discover a favourite! A fine selection of Sussex ales is also available if you are in the mood for something more casual. On the other hand, if you are not looking to eat or just have a stinking hangover and want a 'meal in a glass', then you may like to know that they also do a stonking Bloody Mary – you may be a little tipsy but definitely not disappointed!
Up until the 21st December, they are offering a set menu for £22 for 2 courses or £26 for 3 courses. They are open and have spaces for Christmas Eve and Boxing Day. Christmas Day is already fully booked so be quick before the other dates get filled up too!
The Halfway Bridge, Lodsworth, Petworth, West Sussex, GU28 9BP; 01798 861 281; Website ££  -£££
Join The Mustcard to receive a discount at The Halfway Bridge
THE STAR AND GARTER, EAST DEAN
Nestled in the charming Downland village of East Dean, a stone's throw away from Goodwood and on the road to Chichester, The Star and Garter is one of the ​​friendliest dining pubs that this area has to offer. This 18th century, flint and brick, country pub is a hugely popular local pub serving superb food and a great selection of cask-conditioned ales, wines and fizz by the glass, draft and bottled lagers in stylish surroundings. Everything about this pub, from the decor and design, to the menu and the waiting staff, has been well thought out to make sure it serves as an excellent hideaway for customers old and new alike!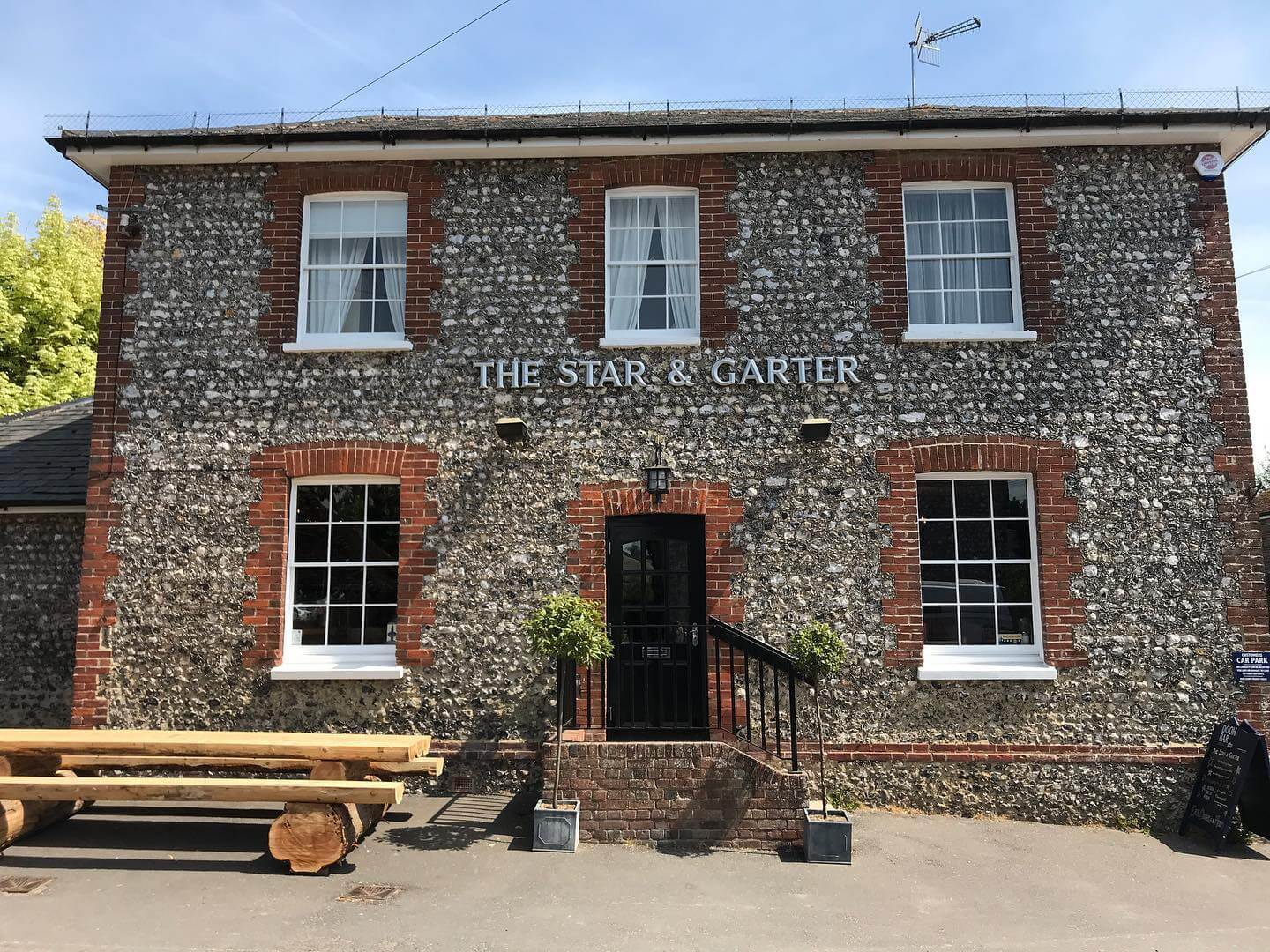 The focus at The Star and Garter is on honest, homemade food – serving a menu packed with comfort food classics and family favourites, as well as some more exquisite options for those who want to treat themselves. Their Christmas set menu is available all over the Christmas break, 2 courses for £17.95 and 3 courses for £20.95.  The menu itself, showcases a clear passion for locally sourced produce, all delivered in the most relaxing environment – definitely a place you can easily lose a few wonderful hours. Using the highest quality ingredients, the chef creates stunning dishes for the starter menu such as caramelised parsnip soup with hazelnut oil; hot smoked salmon and leek tart with horseradish creme fraiche; and watercress or black pudding Scotch egg with all-day IPA barbecue sauce.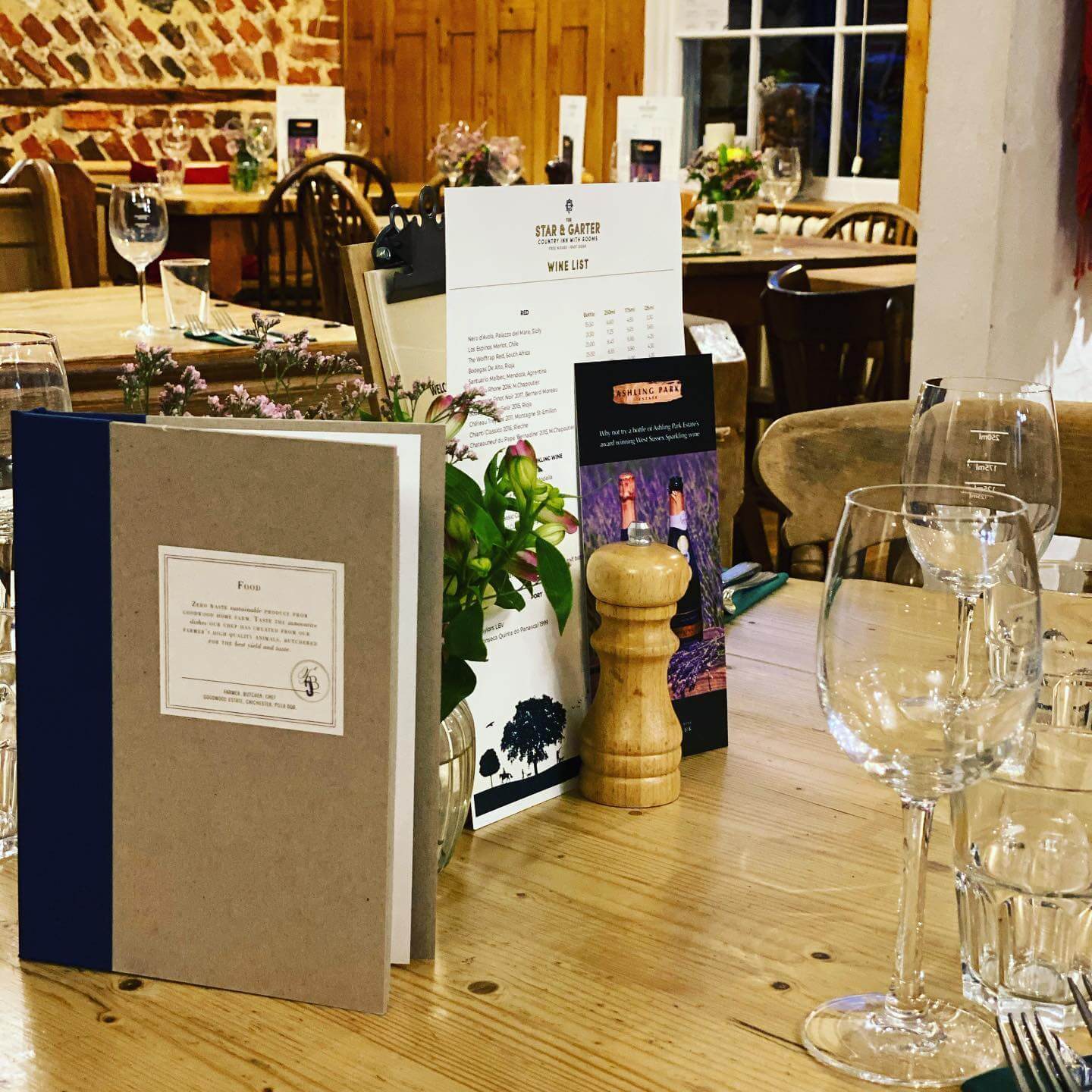 You can expect to find classic main course options like fillet of sea trout with Jerusalem artichoke, pea, fine bean, chorizo fricassee, watercress veloute and Pernod steamed clams; turkey and stuffing ballotine with roast potatoes, glazed root vegetables, sprouts, braised red cabbage, pigs in blankets and turkey gravy; breast of guinea fowl, salted baked celeriac, pancetta cream sauce, wintergreen and wild mushrooms; as well as plenty of other mouthwatering dishes.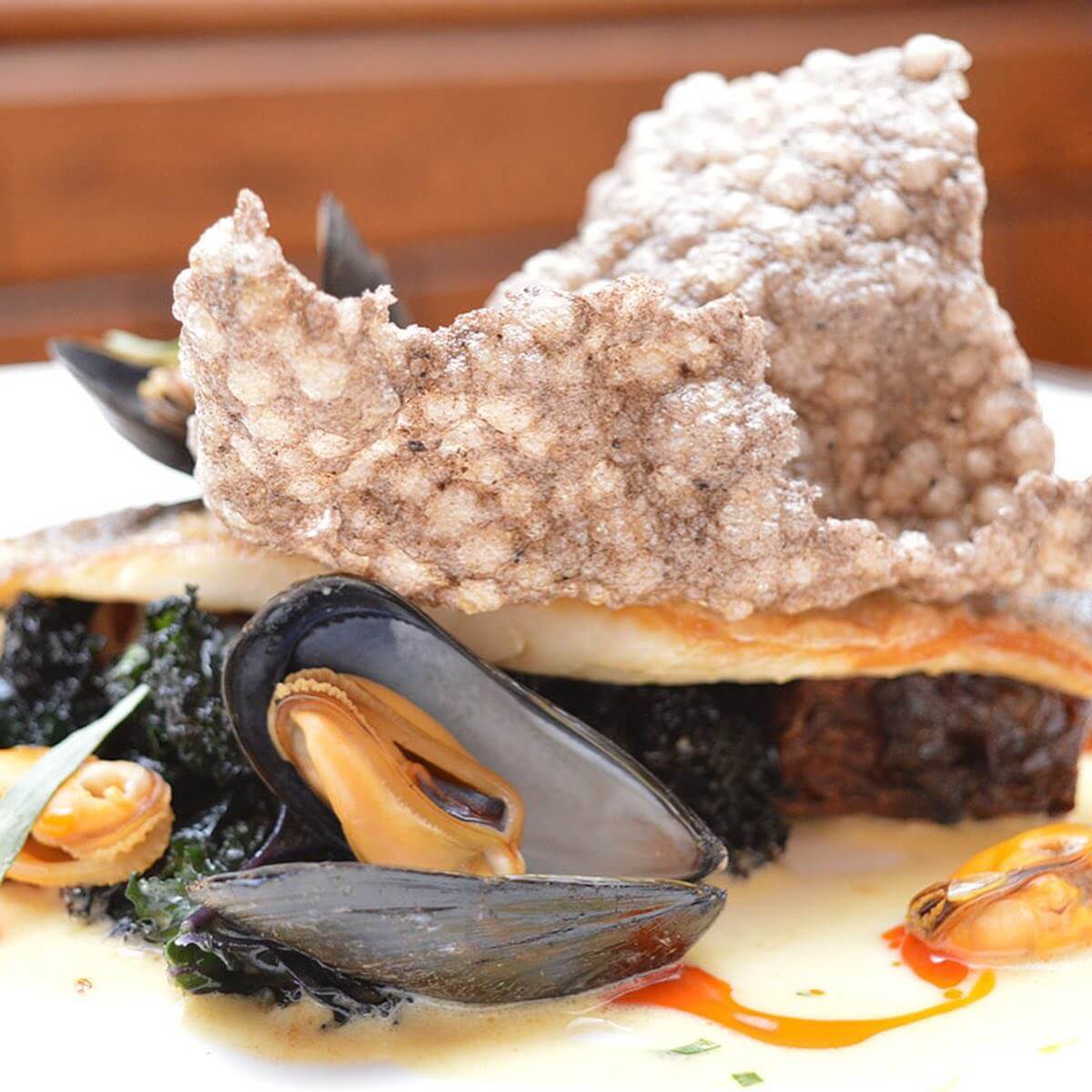 If you can possibly fit in another mouthful then you will not at all be let down by the dessert menu they have on offer. Traditional Christmas pudding with Cointreau creme Anglaise; espresso and tonka bean pannacotta with clotted cream, brandy snap, dark chocolate fudge and candied smoked almonds; and, of course, a selection of seasonal ice creams. Just like the food menu, the drinks list has been carefully curated to make sure everyone can enjoy whatever they desire. From craft beers to fashionable gin delights, or hand-crafted cocktails to a thoughtfully-curated wine list – you'll be sure to find the drink you want. Or, if you just want to enjoy a cup of something warm and catch up with a friend, then this is a great place for that too. Settle down and enjoy the super relaxed vibe that this pub oozes in bucket loads.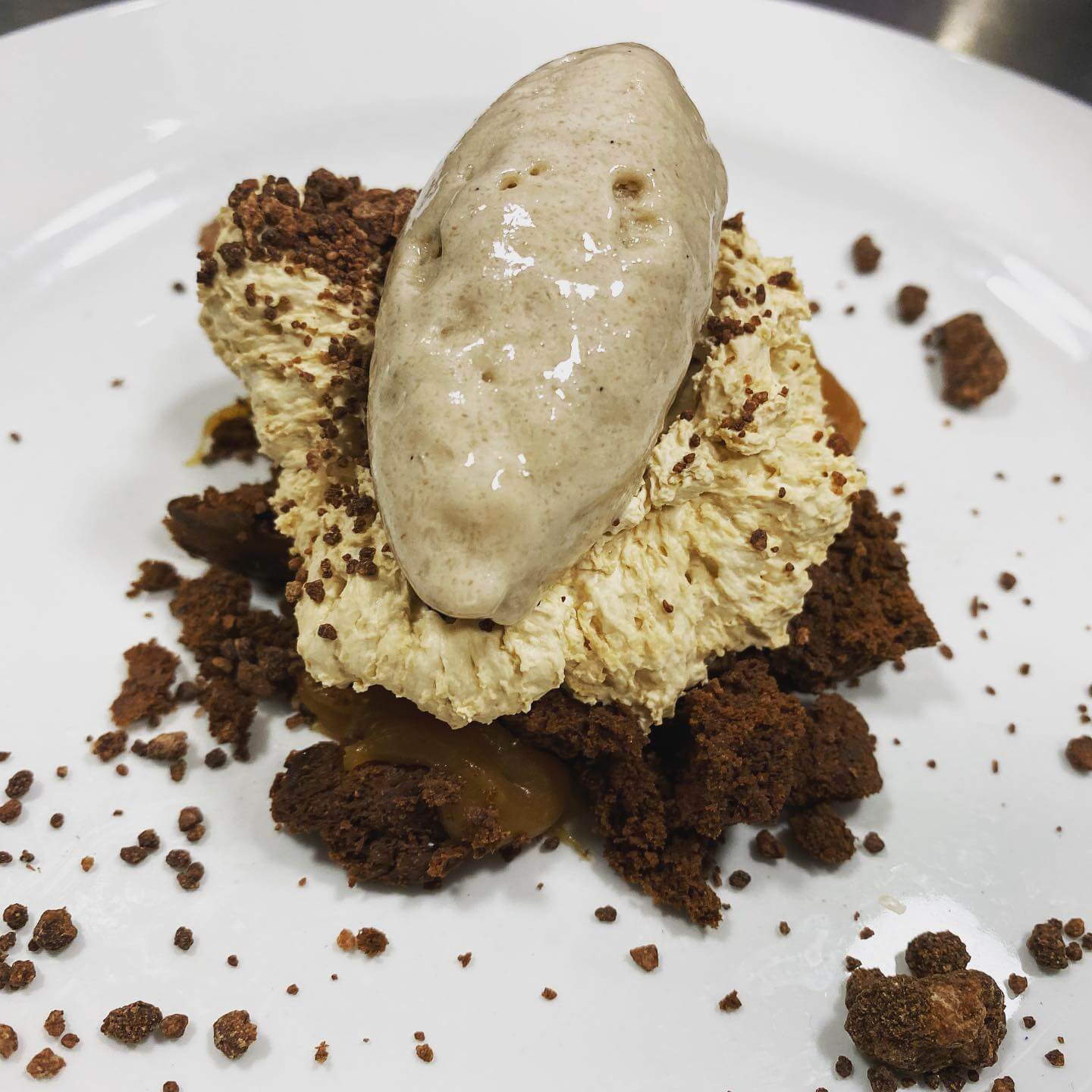 There are also a 3 spacious, comfortable and stylish rooms where you can enjoy a lovely stay in the local village or make the most of this pub's ideal location, close to both the coast and the infamous Goodwood. Each room has its own distinctive character with stunning views of the surrounding countryside.
The Star and Garter are open in and around Christmas, as well as open for New Year's Eve with a set 3-course menu and a glass of fizz for just £30 per person.
The Star and Garter, East Dean, Chichester, West Sussex, PO18 0JG; 01243 811 318; Website ££
Join The Mustcard to receive a discount at The Star and Garter 
THE KINGS ARMS, FERNHURST
This pub is totally unassuming and one that I fear often gets put on the back-burner when it comes to making seasonal plans. A slightly tricky history and a large turnover of landlords may lead you to think it's something different than it really is – a super cosy 17th Century pub with squishy seats and fabulous company nestled in the South Downs with excellent food that won't break the bank. It's the sort of place you'll end up chilling all afternoon!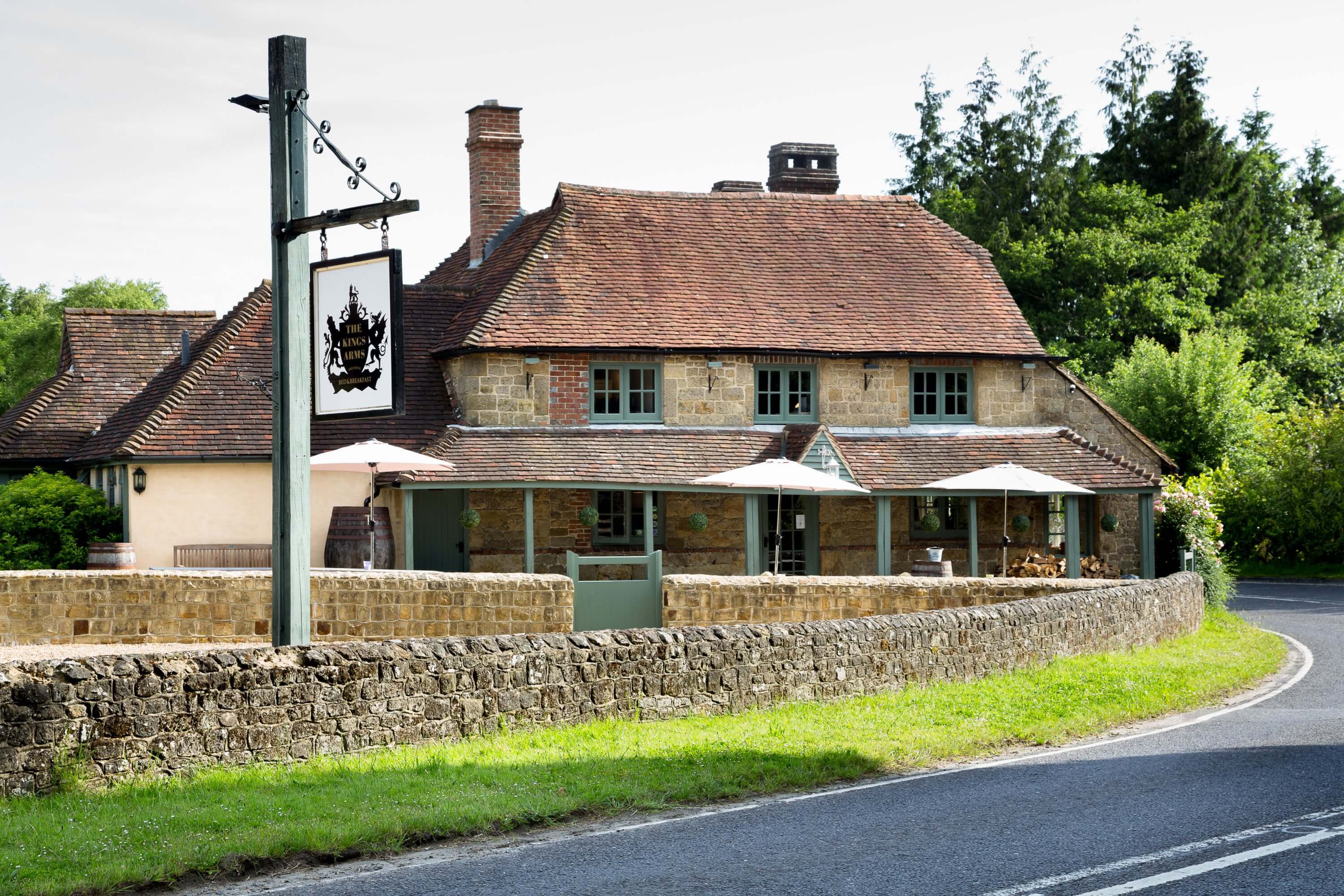 The current owners have been there for quite some time now and are clearly not going anywhere anytime soon. They are taking this pub from strength to strength, and the addition of a new locally renowned head chef has simply put the icing on the cake. For me and my family, this is the go-to place when we are looking for a relaxing lunch with no-nonsense. Their roast dinners have long been the highlight of many of my Sundays, so it would be an excellent place to book over the Christmas period if you are looking for a superb hearty meal that won't leave you disgruntled in any way.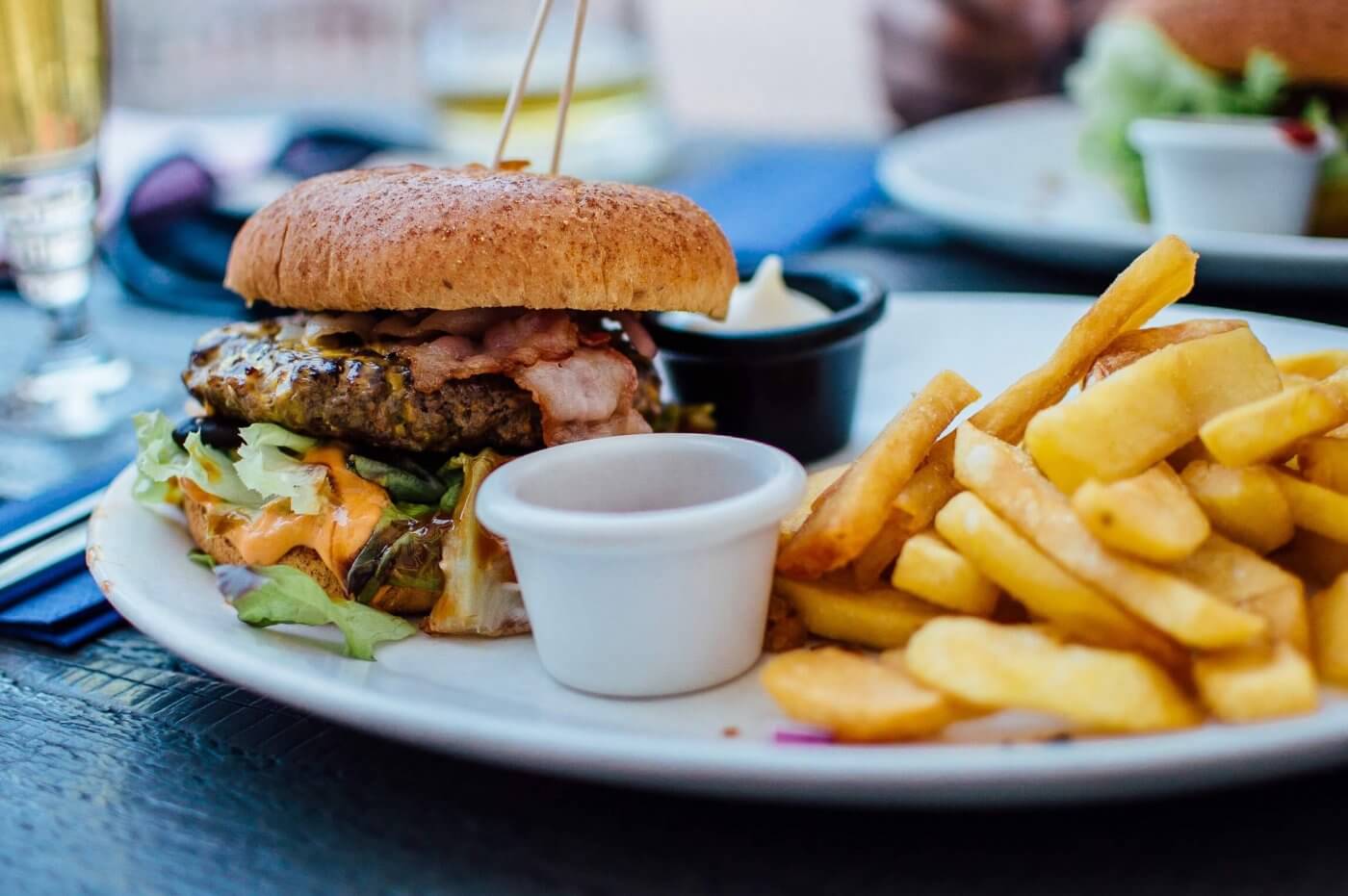 This place doesn't mess about, remember to predict a hefty portion so take that into consideration when you are perusing the menu. You will be guaranteed to enjoy excellent seasonal lunch or dinner whatever you choose, full-flavoured meat or mushroom and brie wellington, all cooked to perfection and served with crispy roasties, braised cabbage and roasted, buttery veg, all slathered with some seriously gutsy gravy. If you are in the mood for choice then The Kings Arms is a place you should try – from starters such as creamy dolcelatte mushrooms on sourdough toast; spicy marinated beef salad with sour cream and toasted sesame; chicken liver pâté with caramelized onion chutney and toast; and scallops and chorizo with a pea puree. All the way to main courses including pan-roasted fillet of cod supreme with baby potatoes, chorizo, pea and baby leek ragu; Hunters chicken served with roasted tomato, peas, mushroom and hand-cut chips and of course, a to-die-for 12oz. rump steak served with mushroom, roasted tomato, hand-cut chips, onion rings and a choice of sauce (garlic butter, bearnaise or peppercorn).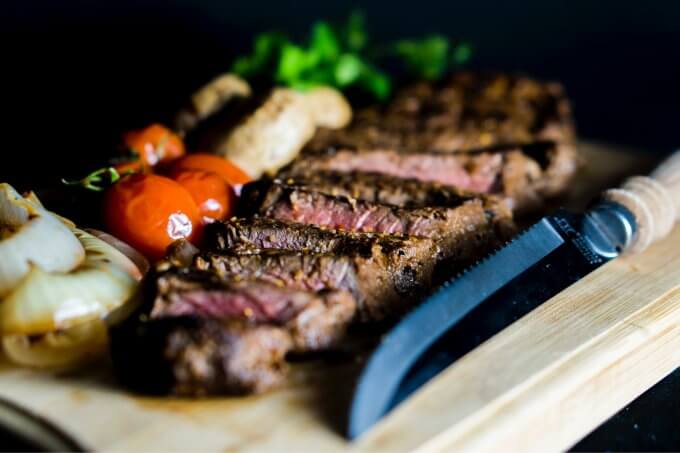 On offer at The King's Arms are a whole host of sweet treats on the pudding menu. There's the most perfect Affogato vanilla ice cream with a shot espresso and even your favourite liqueur; The Kings Arms triple chocolate brownie with ice cream; to the pubs legendary cinnamon-spiced apple crumble with custard and vanilla ice cream (yes, I did say and not or). It's impossible to order the bill without wanting to indulge in one of these eye-catching treats.
The King's Arms, Midhurst Road, Fernhurst, West Sussex, GU27 3HA; 01428 641 165; Website £ – ££
Join The Mustcard to receive a discount at The Kings Arms
BECOME A MEMBER
The Mustcard is a local discount card that costs only £19.99 per year and provides its members with instant discounts within the best independent businesses in and around Surrey, Hampshire and West Sussex. We have currently partnered with over 160 fabulous businesses and negotiated fantastic deals so our members can enjoy the best of the countryside and save money whilst they live, work and play!