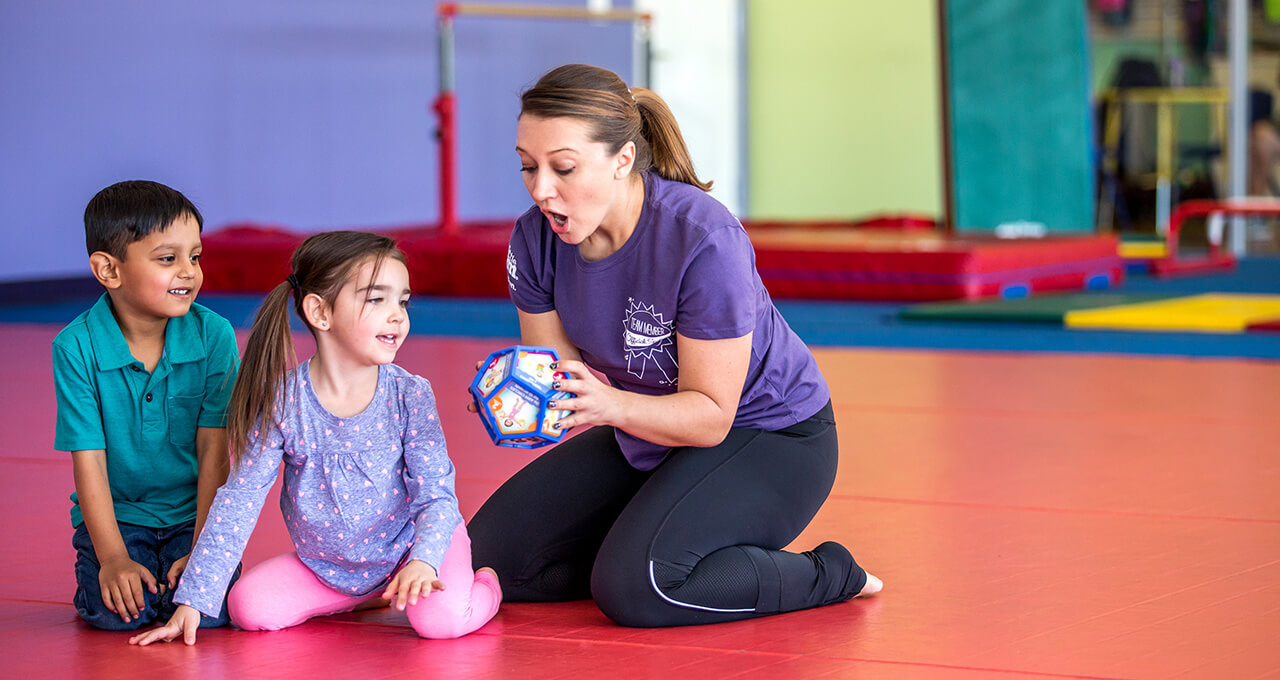 10 QUESTIONS FOR THE LITTLE GYM
If there is one thing that I am sure we are all guilty of, it's always wanting to do the best by our children. I don't believe that I have met anyone whose dream isn't to create a well balanced and happy little one that grows up to achieve in their chosen field whilst managing to find and maintain a supportive and loving relationship. But, what can we do as parents to turn this dream into a reality?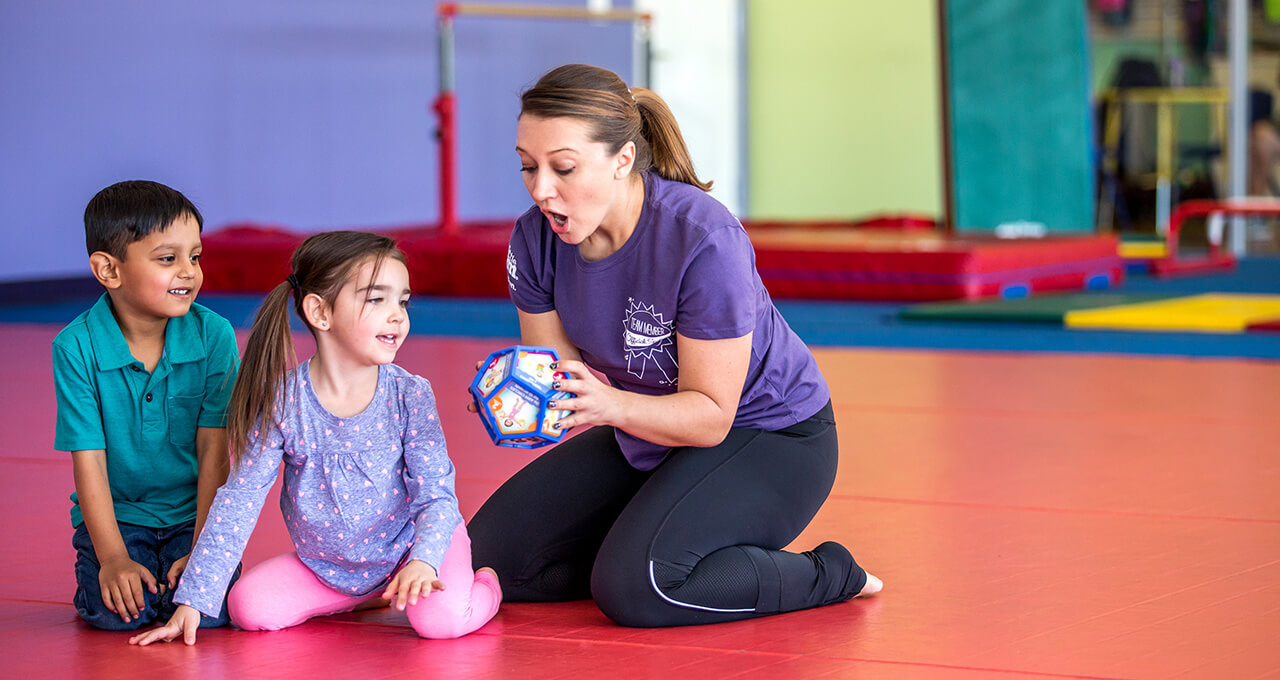 All the evidence points in the same direction – the key to having well-balanced, happy child is to build the right foundation for their development. Sensory stimulation and physical activity from a very early age, is one of the best gifts a mother can give her child to help them sustain self-esteem and have good mental health.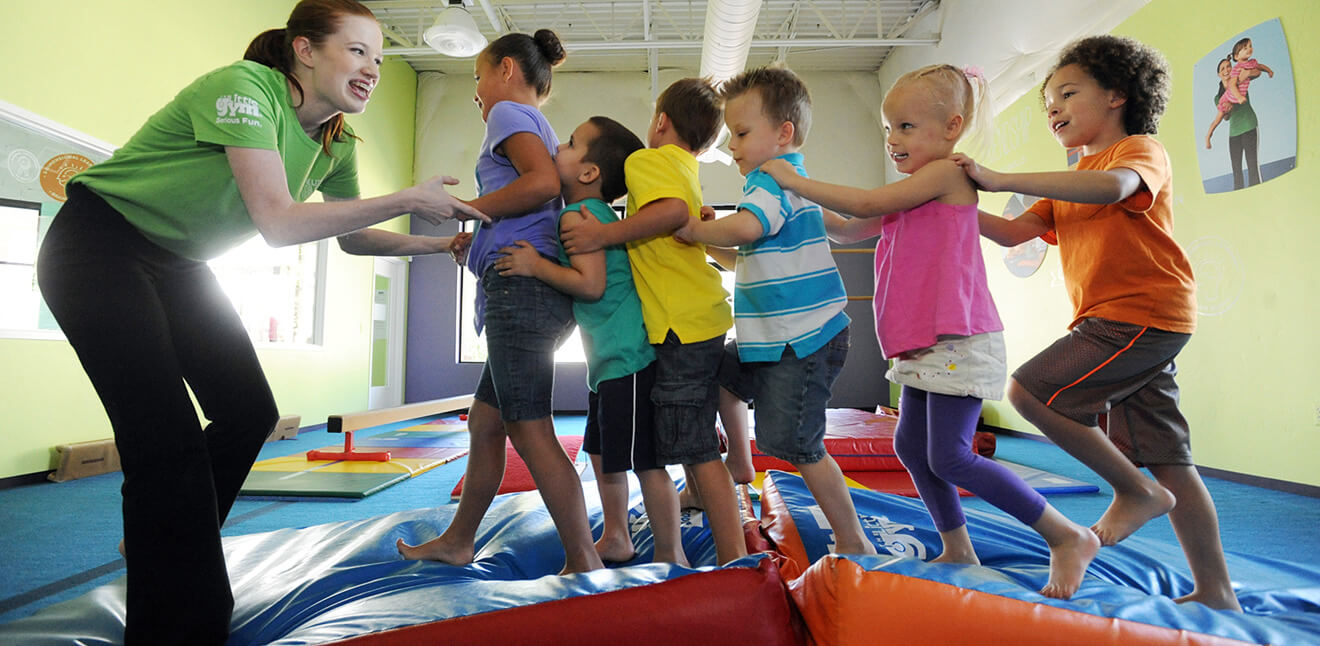 There are a lot of classes that promote sensory activities, but not many that also combine with the ever-so important activities that develop their motor skills. The Little Gym in Godalming offers gymnastic classes that does exactly that – their environment is fun, but the purpose is serious. They fully embrace a proprietary philosophy called Three-Dimensional Learning, in which physical activity is a conduit for nurturing your whole child.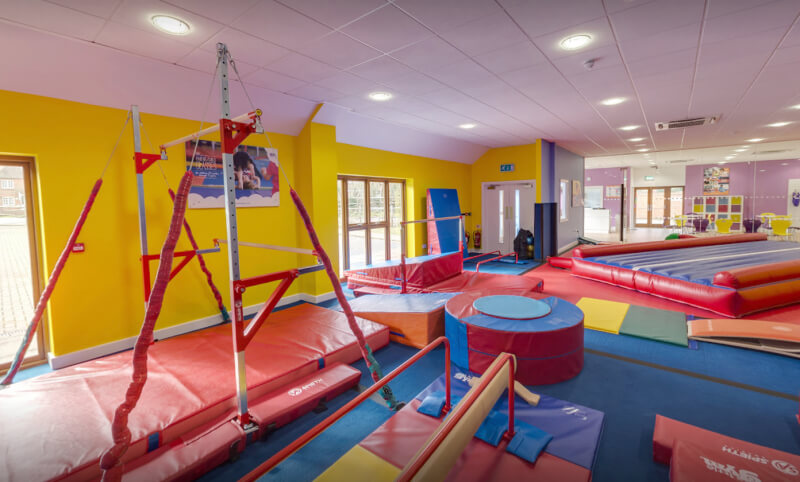 Here is what I found out when I sat down to talk to Clea Rosenfeld at The Little Gym Godalming.
HOW LONG HAVE YOU BEEN RUNNING LITTLE GYM GODALMING?
We opened on 1st November 2017, but it was a total of a two and a half years in the making project. Finding the right site was the most challenging and with a little patience and resilience, we finally got there.
WHAT IS YOUR BACKGROUND?
I'm an ex figure skating champion, my training included gymnastics and dance (from modern to ballet – I also used to perform at the Opera of Strasbourg – most people here won't know that but it was a big deal) as such, I always loved sports. Later on, in my career, I worked for a large pharmaceutical company that focused on paediatric health. I loved it, we did a lot for Central Nervous Disorders and Enzyme replacement therapies. When I decided to leave the corporate world, I knew that I wanted to do something that combined children and health… then I remembered about The Little Gym Hampton where my son had been a member there for years. Doing a little research, I realised The Little Gym was a franchise. Luca absolutely adored his time there. He built confidence, self-esteem and the perfect basis of all athletic skills to help him develop a love for sports for life. Today, Luca is an athlete and will be joining the Rafael Nadal academy next school year to hopefully bag a full scholarship to access a US university. All this started with The Little Gym.
WHEN DID YOU KNOW YOU WANTED TO WORK WITH CHILDREN?
I have always loved children and felt totally at ease around them, but I truly discovered how much I loved them when working for that pharma company. Helping children's lives became my calling somewhat. Doing something that will change their lives is the most rewarding of all.
WHATS THE BEST PART ABOUT YOUR JOB?
Just absorbing the atmosphere and seeing children progress whilst their parents walk on with total pride. I love, love my members and being with them makes me so happy. I can be in a bad mood waking up but know that as soon as I'll be at the gym this will disappear. Seeing those little one's progress, achieving milestones with beaming and cheeky smiles makes my day every day! I love the parents that bring them over, whether mum, dad, granny, granddad or, nannies, everyone brings sunshine to our Gym. Let's not forget my team: they are great! They are so talented, so committed and so funny… it's sunshine all the way and we all know how much we need sunshine!
WHAT IS THE MOST IMPORTANT THINGS A MUM CAN DO TO ENCOURAGE THEIR CHILD'S MENTAL AND PHYSICAL DEVELOPMENT?
Gymnastics classes that encompass music (auditory), motor skills (vestibular, proprioception, balance and strength) and sensory processing (utilising all senses) are the best thing parents can choose for their babies and toddlers.
HOW DOES PHYSICAL ACTIVITY AND LEARNING CONTRIBUTE TO THEIR EMOTIONAL DEVELOPMENT?
There is a lot of good research out there but the one that sums it up the best is the Pyramid of learning. I think, I've answered a lot in the first question but the best way to summarise it all is to show the widely accepted bible of child development: The Pyramid of Learning:
This Pyramid gives a snapshot of the different development milestones children go through. One essential component is missing though, at the tip, once all of these steps are completed, children develop their emotional intelligence as well as their social skills. This is also part of raising a well-balanced child.
WHAT RED FLAGS HAVE YOU WITNESSES IN YOUR YEARS TEACHING TODDLER GYMNASTICS?
Our main focus in the early years of our child development should be to provide them with a head-start on sensory processing, motor planning, confidence building, independence and social skills. Repetition through fun activities is fun! Failing is good and trying your best is AWESOME!
Focusing on the positives and ensuring that children understand that failing is good is important because you learn from it, what you learn you can apply to your next attempt. Don't give up try and try again! If you do that and accept to give your best but not necessarily be the best and feel good about it, then the only way is up!
WHAT ARE THE VALUES AND PRINCIPLES BEHIND THE WAY YOU TEACH?
What we want is to produce results that will help kids with their confidence. To dare enough to put their hands up in class when they don't understand something, to not worry that they will be judged if they ask a question their peers may know the answer to.  Children get genuine confidence when they try something and fail but try again. Encouragement for progression builds real confidence that can't be shaken in later years.
That only comes from failing and trying again. Our principles and ethos are built on letting a child grow at his or her own pace, exploring, taking risks, failing but feeling safe with it and trying and trying again so to build a happy well-rounded teen and later on, adult.
WHAT HAS ATTRIBUTED TO YOUR SUCCESS?
First and foremost, an award-winning gymnastics curriculum with 40 years of success has to be the main component. The Little Gym's three-dimensional learnings has benefited so many families around the globe. Today, we are 400 in the World and growing fast! Then, I believe that positive thinking and determination is key. You can't give up when it is your own business so the only way to push forward is to remain positive and enthusiastic. A reliable committed team that is engaged is key. The value of a great team that wants to make a difference and be a part of their company's success is a blessing to any owner.  I'm lucky to have such a team. Still, that can't work without the support of the community and I feel that every one of my members have been incredible cheerleaders. We rely so much on word of mouth and all and every one of them have always spread the word. I've been incredibly welcomed and supported. I truly feel blessed.
DO YOU HAVE ANY EXCITING PLANS FOR 2020?
Gosh! So many where to start!? 2020 is going to be an exciting and busy year; my boy is set to finish high school, so a year of exams, they he'll be off to Majorca as aforementioned, but that's on a personal note. On the professional side, I'm focusing on continuing to hand out high fives and beaming smiles to each and every one of our members! We're steaming ahead and increasing the pace to welcome more and more children, parents and carers to become part of our The Little Gym family.
The Little Gym Godalming;
 The Villagers, Woodside Road, Chiddingfold, Godalming, GU8 4QD; 01483 343 000; Website
Join The Mustcard to receive a discount at The Little Gym Godalming
BECOME A MEMBER
The Mustcard is a local discount card that costs only £19.99 per year and provides its members with instant discounts within the best independent businesses in and around Surrey, Hampshire and West Sussex. We have currently partnered with over 160 fabulous businesses and negotiated fantastic deals so our members can enjoy the best of the countryside and save money whilst they live, work and play!
Related Posts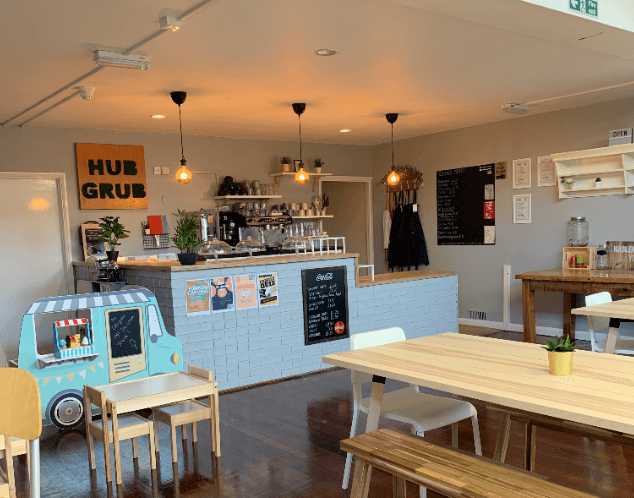 Many of us look back with fond memories at the time that we spent with our friends in our local youth centre. The sense of freedom and solidarity we achieved taught us all invaluable lessons that we can pull from…
Read More