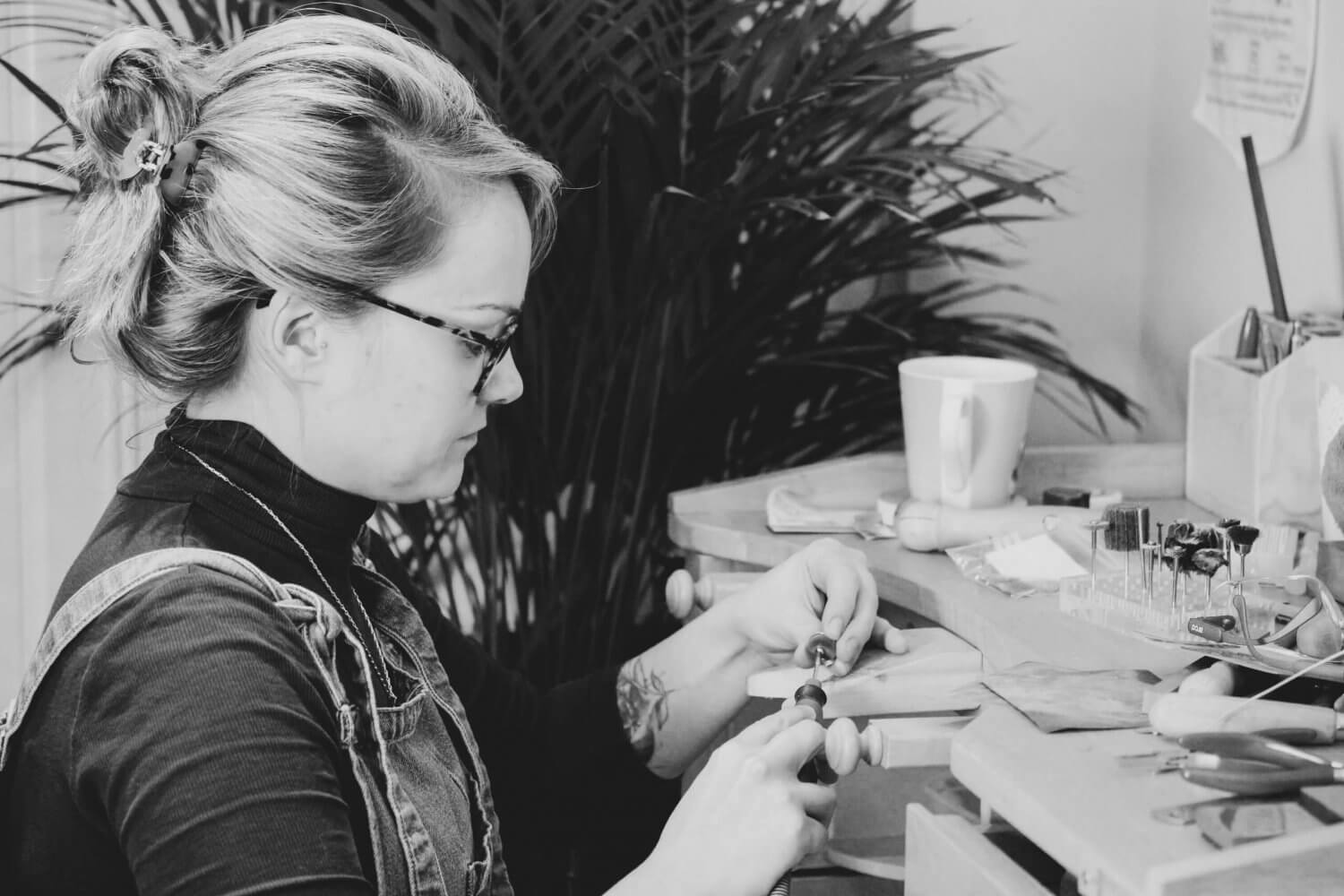 WHEN CAITIE MET SODA
If there was ever a time for a success or a feel good story it would be now – and this really ticks both those boxes.
When Caitie met Soda was born in May 2014, when Caitie met the love of her life, Soda, a then one-year-old Staffordshire Bullterrier in need of a new home and life. Soda came into her life like a furry-not-so-furry whirlwind of love and chaos. Never still for more than two seconds at a time and very anxious. And from the moment she met him, she knew that everything was going to be okay.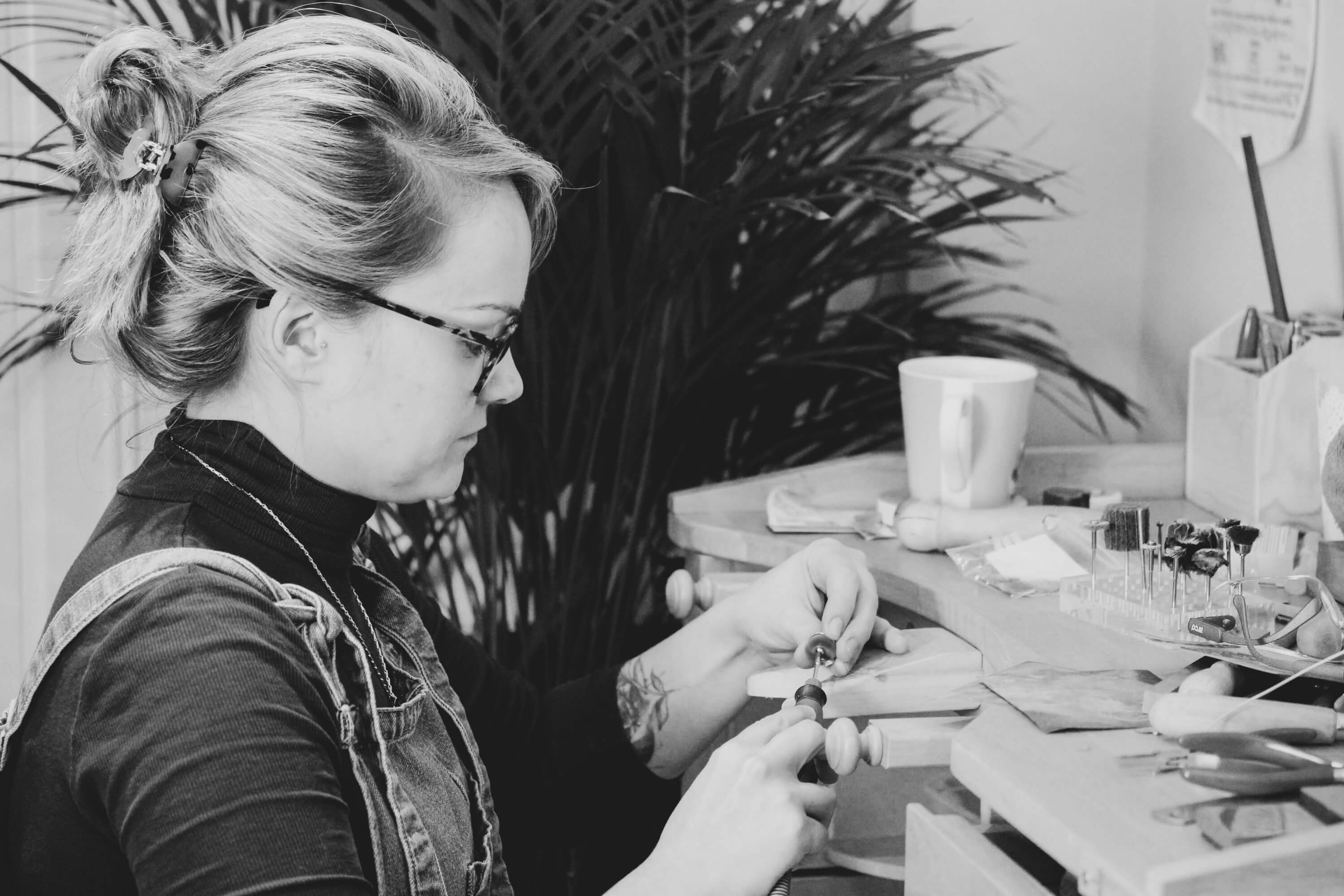 At the time, she was herself suffering from anxiety and depression as well as an undiagnosed health condition that was majorly affecting and disrupting her everyday life. She was spending days, weeks and months confined to her bed in an apartment in East Sussex, having just left a post-graduate course to become a teacher. Looking back at those months, she doesn't seem to remember very much. I suppose that's because our brains often block out periods of trauma to protect us.
However, what she does remember is the man that changed it all. Soda. Soda became the reason she got out of bed in the morning – even if it was only to take him downstairs to go to the toilet and to feed him. And, he was the one who kept her company, day in and day out; even if the day entailed not moving from bed. He was and still is her very best friend and most loyal companion. Caitie tells us, "I don't know if he'll ever know exactly what he means to me, but I'll do my very best to show him, every single day."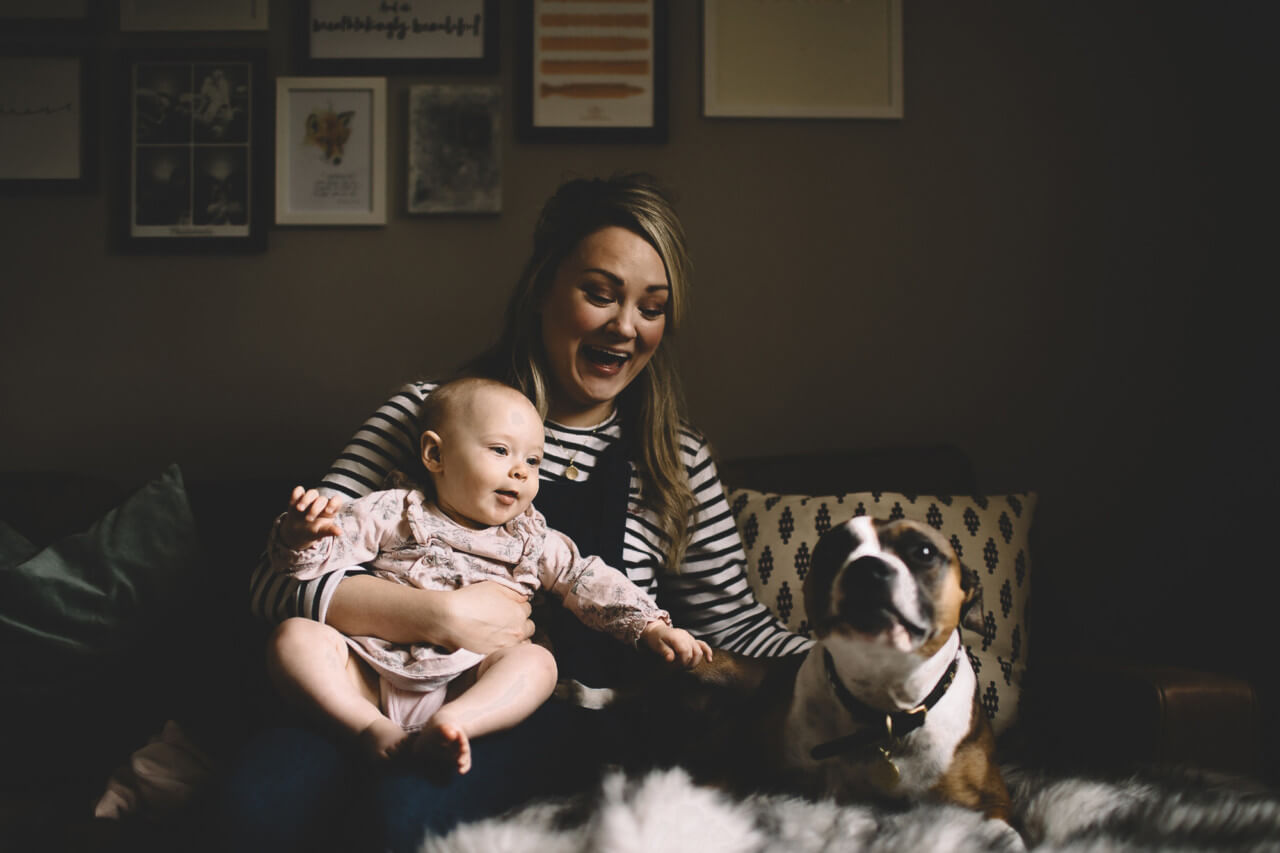 So what does that all have to do with jewellery? Well, along with Soda's appearance, came the appearance of something that Caitie hoped to use to pass the time – jewellery making. If you'd asked her a few years before she would have told you that she could never, in a million years, have imagined that she'd end up making jewellery as a job. It all started when she attended a simple 'Make a Silver Ring' workshop in Brighton and from the very first time she saw solder running she knew that was it and she was hooked! And so, in her teeny kitchen she set up her very own studio. And, right at her dining table and she made, and she made, and she made. Much of what she churned out in the early days never saw the light of day, but those magical moments of making gave her even more of a reason to get out of bed in the morning. And, you guessed it – Soda was by her side through it all.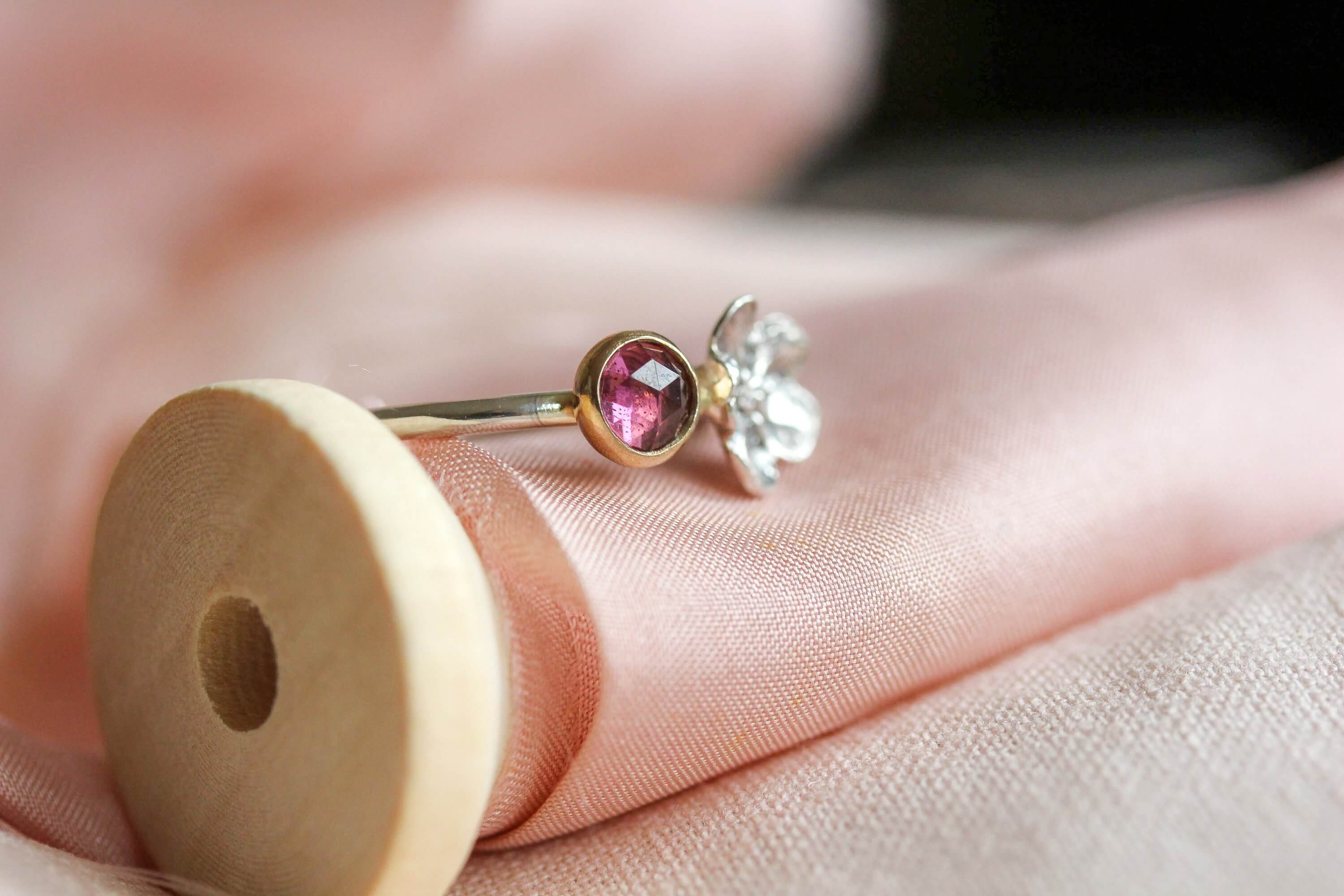 Nearly six years down the line now, her family has grown with the addition of little Madeleine Grace. "Maddie is the wind beneath my wings and inspiration for all of my pieces," says Caitie. Together, Maddie and Soda keep her on her toes and remind her daily, of why she does what she does. It's a funny kind of story, isn't it? But one anyone would be immeasurably proud of and grateful for.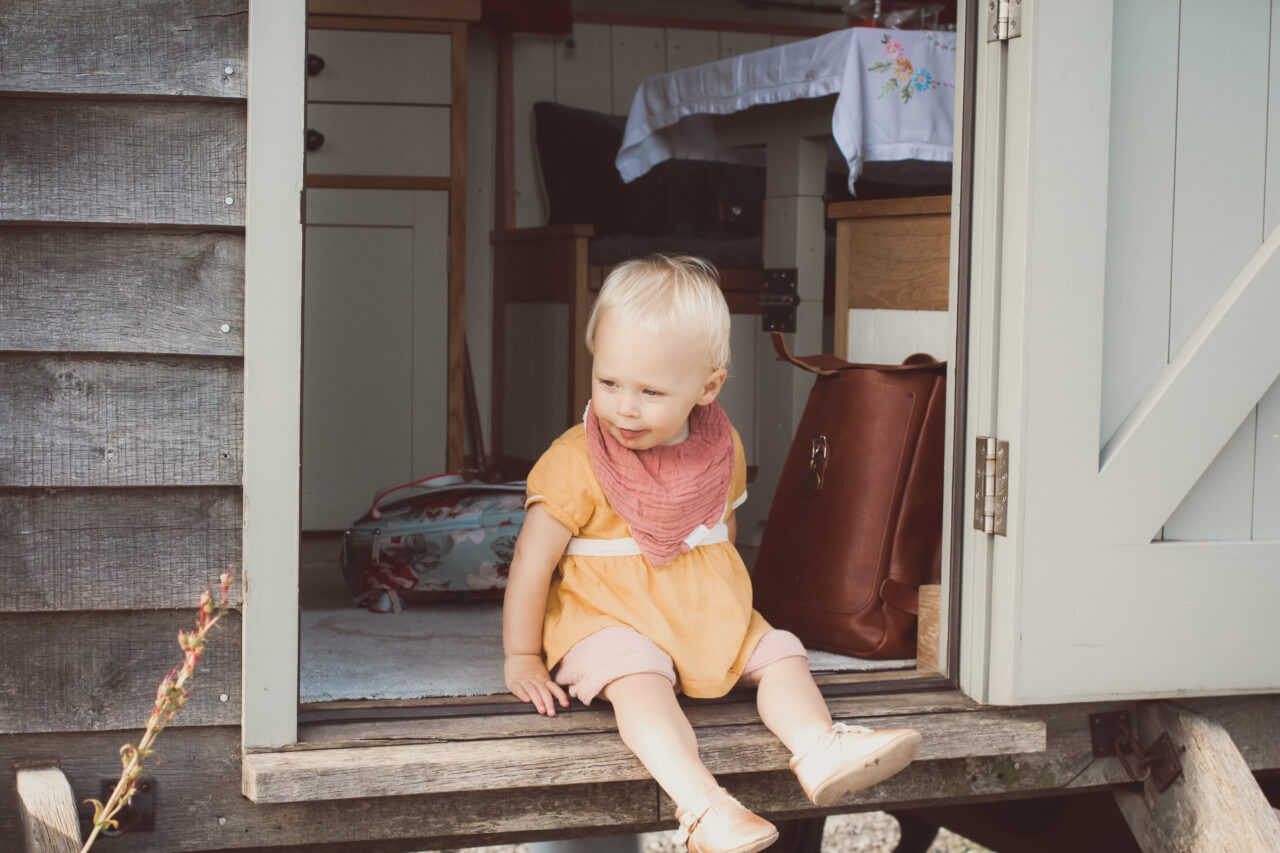 Over the years When Caitie met Soda has grown from a jewellery business to a place where people can come to be themselves. Over in her journal she tries to speak openly and honestly about many of the struggles that she has faced and still faces today. She regularly talks about her health conditions (Common Variable Immunodeficiency and Ehlers-Danlos Syndrome) and mental health struggles (Anxiety, Depression, Anorexia, OCD) in the hope that discussions about these topics will go some way in demystifying and getting rid of the stigma surrounding them. She very much also hopes that others will find solace in the knowledge that they are not alone in their struggles.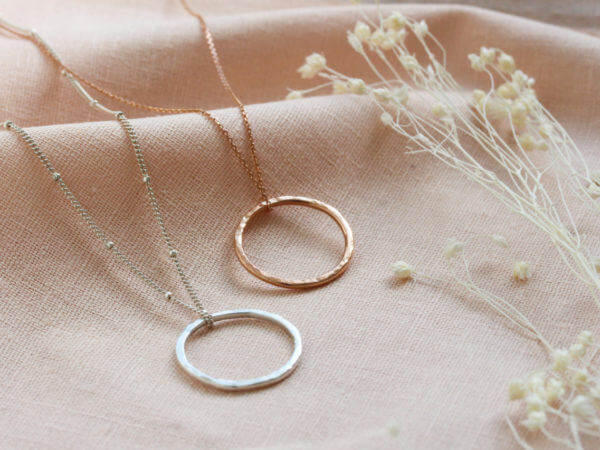 Many of the pieces of jewellery that she handcrafts are inspired by her magical journey and the hope that she has for the future. It is a place that she hopes everyone will feel safe, a corner of the internet where you are free to share your stories – and not be judged!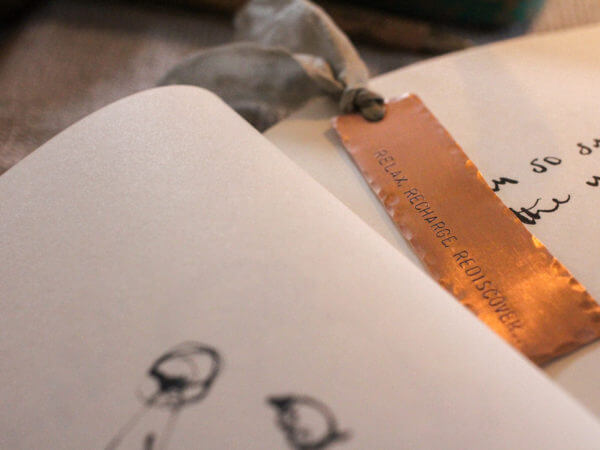 And of course, the jewellery remains. She is extremely proud to specialise in handcrafted, ethical jewellery. Each and every piece is lovingly handmade by Caitie in her small studio now in leafy Farnham. Wherever possible she uses recycled silver and gold in her designs and is proud to offer recycled, recyclable and reusable packaging with each and every order. Each piece of jewellery that she sells comes with it's own unique story in the hope that it will serve as a reminder to you of how much you and your story matters.
When Caitie Met Soda; 07957 671 651; Website
Join The Mustcard to receive a discount at When Caitie Met Soda
BECOME A MEMBER
The Mustcard is a local discount card that costs only £19.99 per year and provides its members with instant discounts within the best independent businesses in and around Surrey, Hampshire and West Sussex. We have currently partnered with over 160 fabulous businesses and negotiated fantastic deals so our members can enjoy the best of the countryside and save money whilst they live, work and play!